non club // oct-nov // surfacing
moor | fingering (100g) ~core~ semi-solid
Regular price

Sale price

$28.00

Unit price

per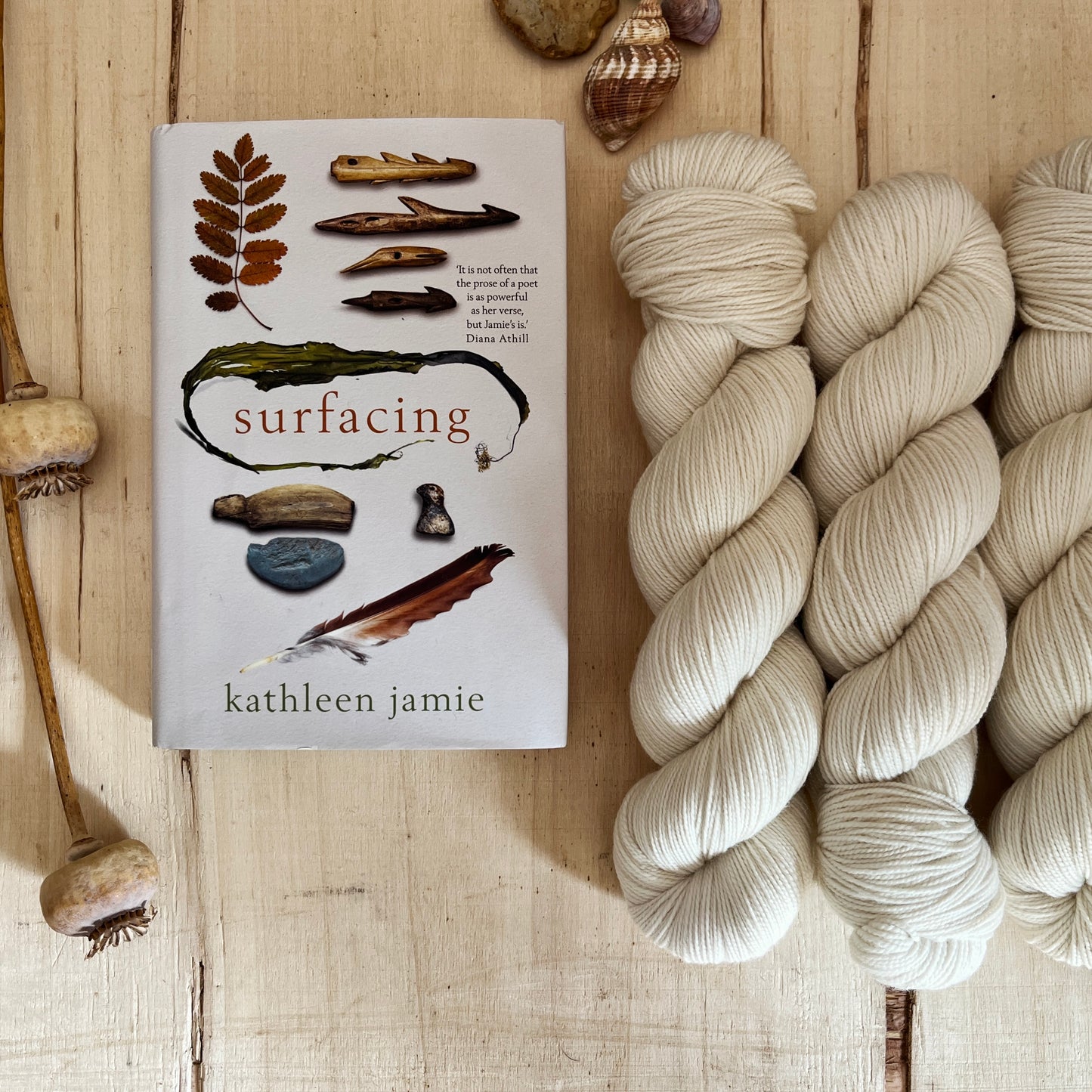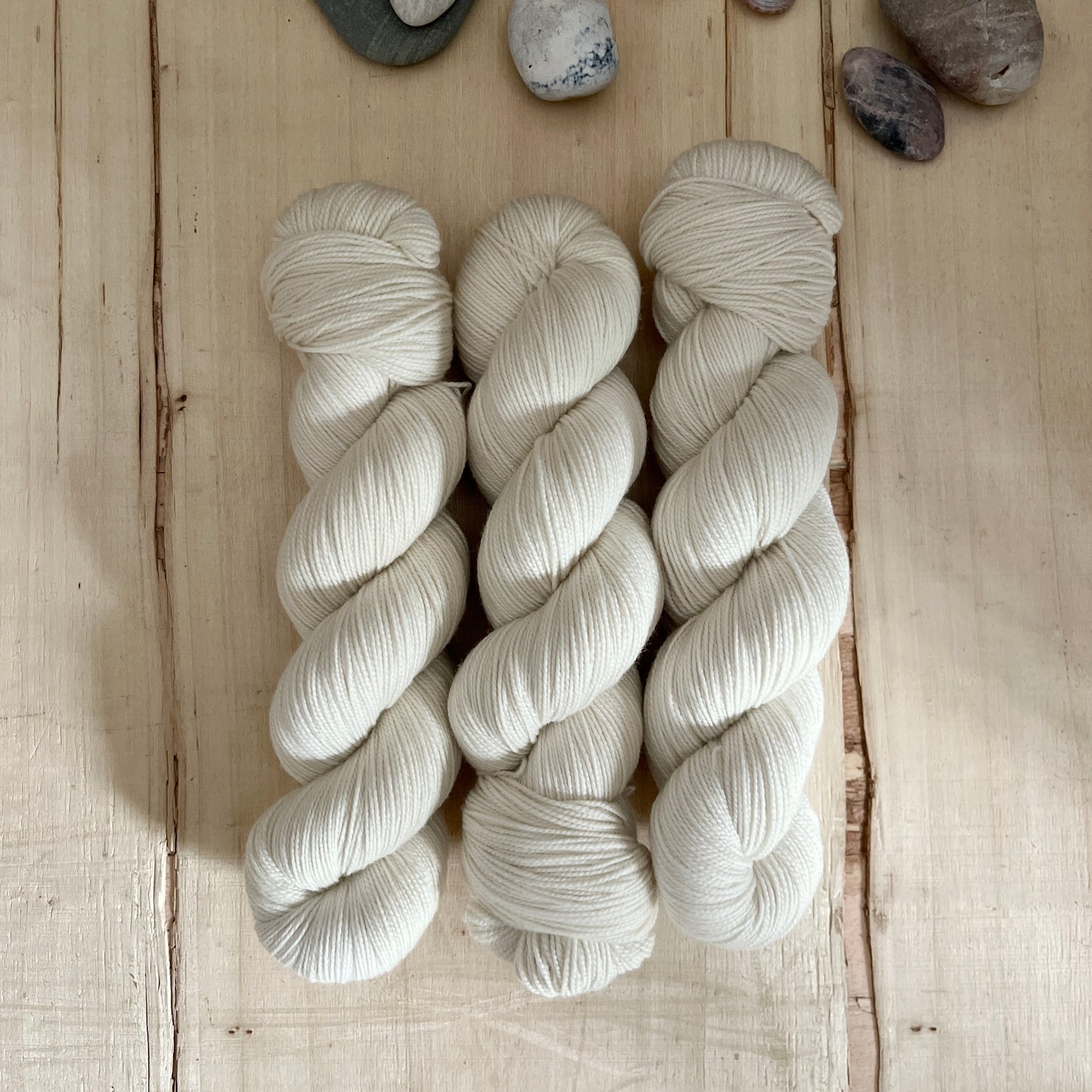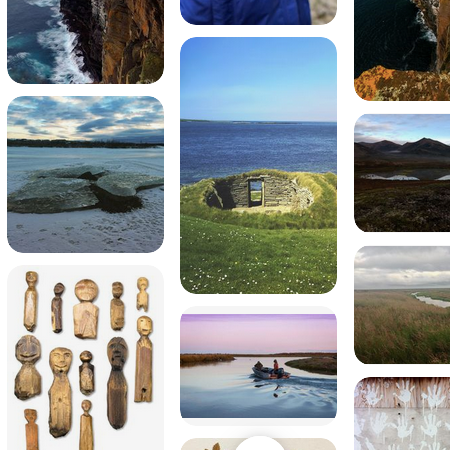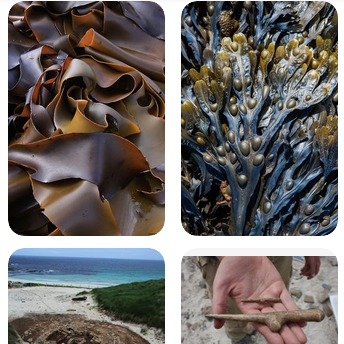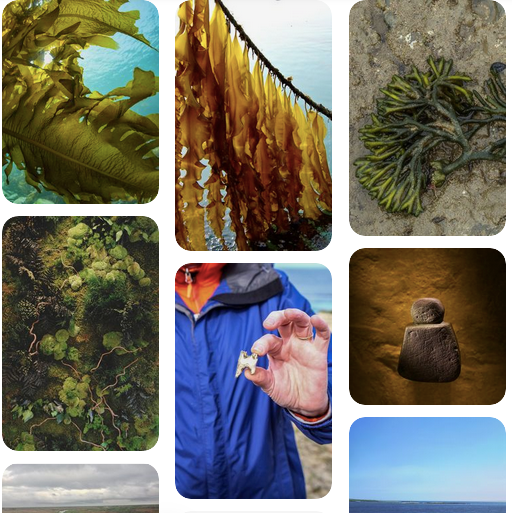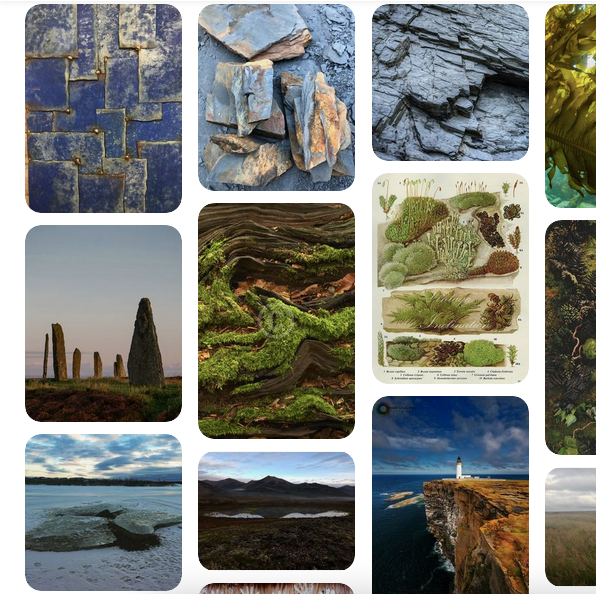 description
yarn specification
~ Pre-sales for 'surfacing' have now closed. Orders will be dispatched before end-November. Extra skeins will be available in the shop early-January~

The // non club // is a bi-monthly club focussing on our favourite non-superwash yarns and inspiring non-fiction books.
We love working with non-superwash yarn but it doesn't always get the space in our dye pots that we think it deserves, so we're carving out a special place for it. Going forward, we'll be choosing a non-superwash yarn base every other month, and using one of our favourite non-fiction books to inspire a micro-collection. Three shades; one ~core~ semi-solid, one ~fluid~ variegated, and one ~flash~ shade that stand alone or work together in whatever combination you like. Order as many skeins of one, two, or all three shades as you need...
Non-superwash yarn can require a little more thought and attention to care but the rewards are plentiful! Fibres that haven't been superwash treated tend to have more memory, bite, and structural interest, and the lack of chemical/processing intervention makes them better for the environment. Sometimes it feels like non-fiction books share a lot of those qualities! They might feel a little bit like they require a greater investment from us as readers but they reward us with stunning stories and insight that can live with us for years...
I'm particularly drawn to creative non-fiction; nature memoir, modern stories with a historical context, travelogues that offer geographical or political insight, and I'll be rummaging through my bookshelves (and making good use of my local library) to root out my past and present 'must-reads' as inspiration for this series.
I'm starting with one of my favourite books by one of my favourite non-fiction writers. In Surfacing, Kathleen Jamie combines personal memoir with history and nature, weaving spell-binding tales of archaeological artefacts, landscapes, and cultures from Orkney to Alaska.

In amongst a dozen essays, the three lengthy ones have an archaeological/historical theme. In Quinhagak follows Kathleen's trip to join an archaeological dig in an Alaskan town populated by people balancing their traditional way of life with the pressures of modern life. Links of Noltland is the story of a dig in Orkney, where coastal erosion and shifting sand dunes have exposed a neolithic village, and The Wind Horse recounts a trip, many years ago, to a Chinese province close to Tibet, while the Tiananmen Square protests are unfolding elsewhere in China. Short pieces of writing contemplating the Eagle, field-walking, a train journey, and feeling lost in a pine forest sit between them, asking questions.

Our first yarn base is also one of my favourites. I haven't dyed it for a while but I can't wait to get moor | fingering back in the dye pots! It's a two-ply fingering weight yarn spun from the softest, bounciest merino fibre, and it knits into the perfect fabric for next-to-the skin wear. Perfect for sweaters and accessories alike. With 400m per 100g skein it works for all your favourite fingering weight patterns, and gently washing in cold water with a suitable wool detergent will ensure that you will love it for years and years!
I'll be dyeing three shades that work together or hold their own. A semi-sold ~core~ shade, a subtly tonally variegated ~fluid~ shade, and a ~flash~ shade that's space-dyed to show off the soft tonal transitions we can create using our slow non-superwash dyeing techniques.

Head over to Pinterest to see our mood board and get an idea of our palette inspiration...
We're sticking with our favourite flexible yarn club model; just purchase the yarn options you'd like during the month that pre-sales are open and we'll do the rest. Alongside the yarn, I'll also be sourcing a little treat or two that I think compliment both the yarn and the book.

Running bi-monthly, each club instalment will go on sale at the start (or thereabouts) of *every other* month, starting in October, with parcels being dispatched before the end of the following month; so the first club orders will be sent out late-November, before the next instalment opens for pre-orders at the beginning of December, and so on.... It's a super-flexible club; just choose and purchase your yarn before the pre-sales close at the end of the month. There's no need to cancel, and no pressure to repeat purchase. If you're signed up to our newsletter (see below if you're not!) or follow us on social media, you'll get all the info on the book, yarn base, and mood board/palette clues when each instalment opens and a gentle reminder when it's about to close.

Not a fan of yarn clubs? There will be extra skeins! I'll also be dyeing a couple of extra batches across all the yarn options and those will be available to buy 'ready to ship' once the club subscriber parcels have been delivered. So, if you're not a fan of mystery yarn, you can wait and see if it grabs your heart (but you might have to be quick!)