aker | lace
the memory of summer ~flash~
3 in stock
Regular price

Sale price

$27.00

Unit price

per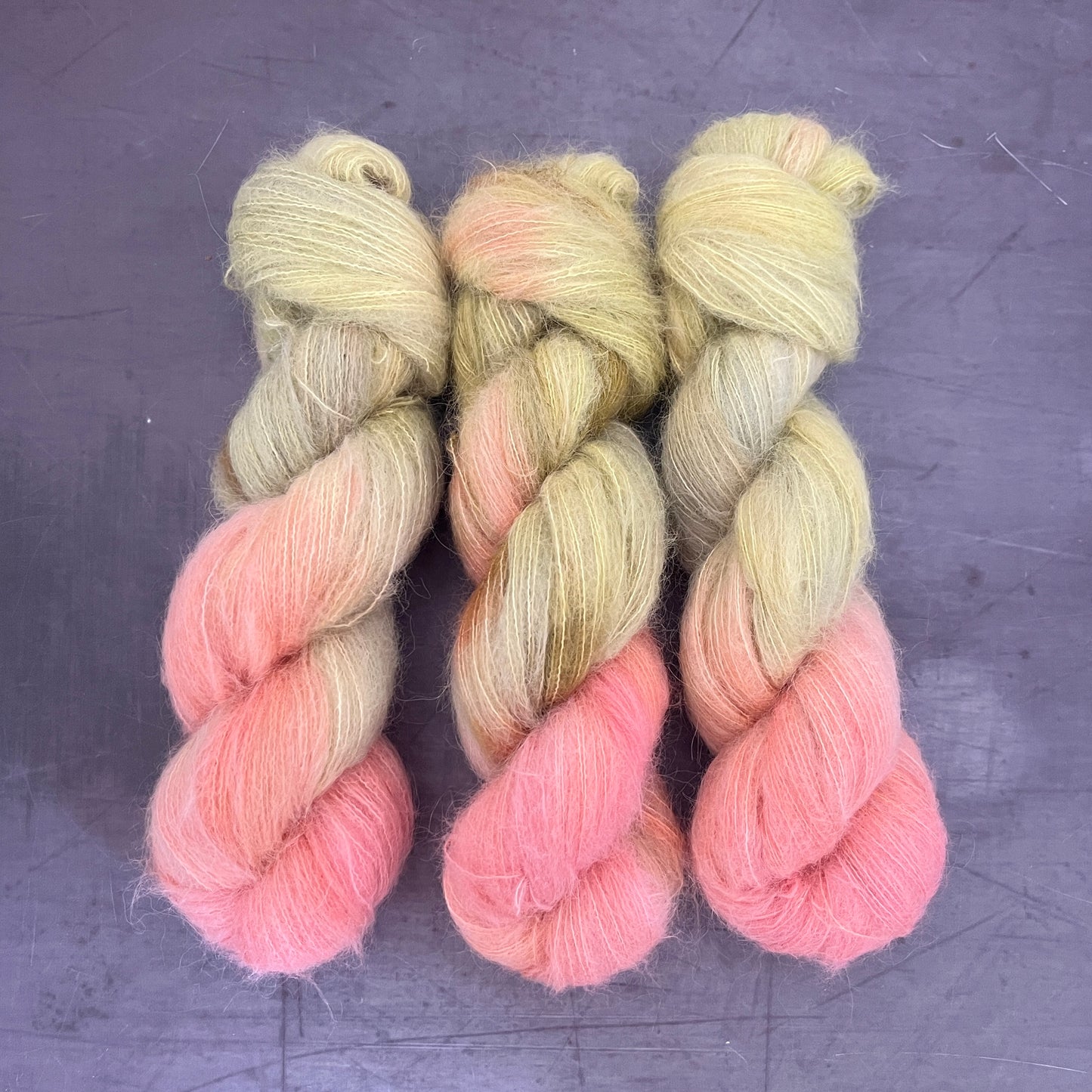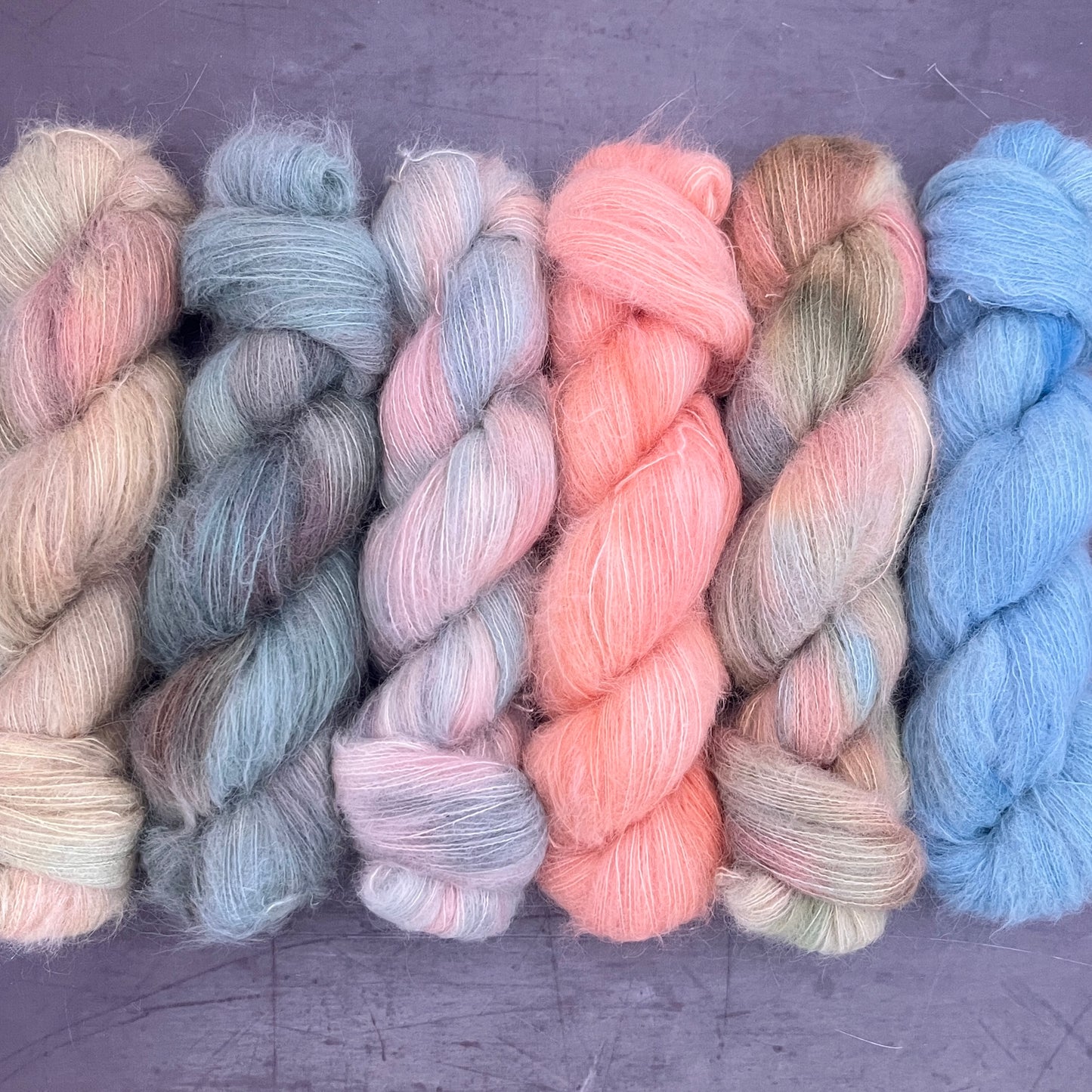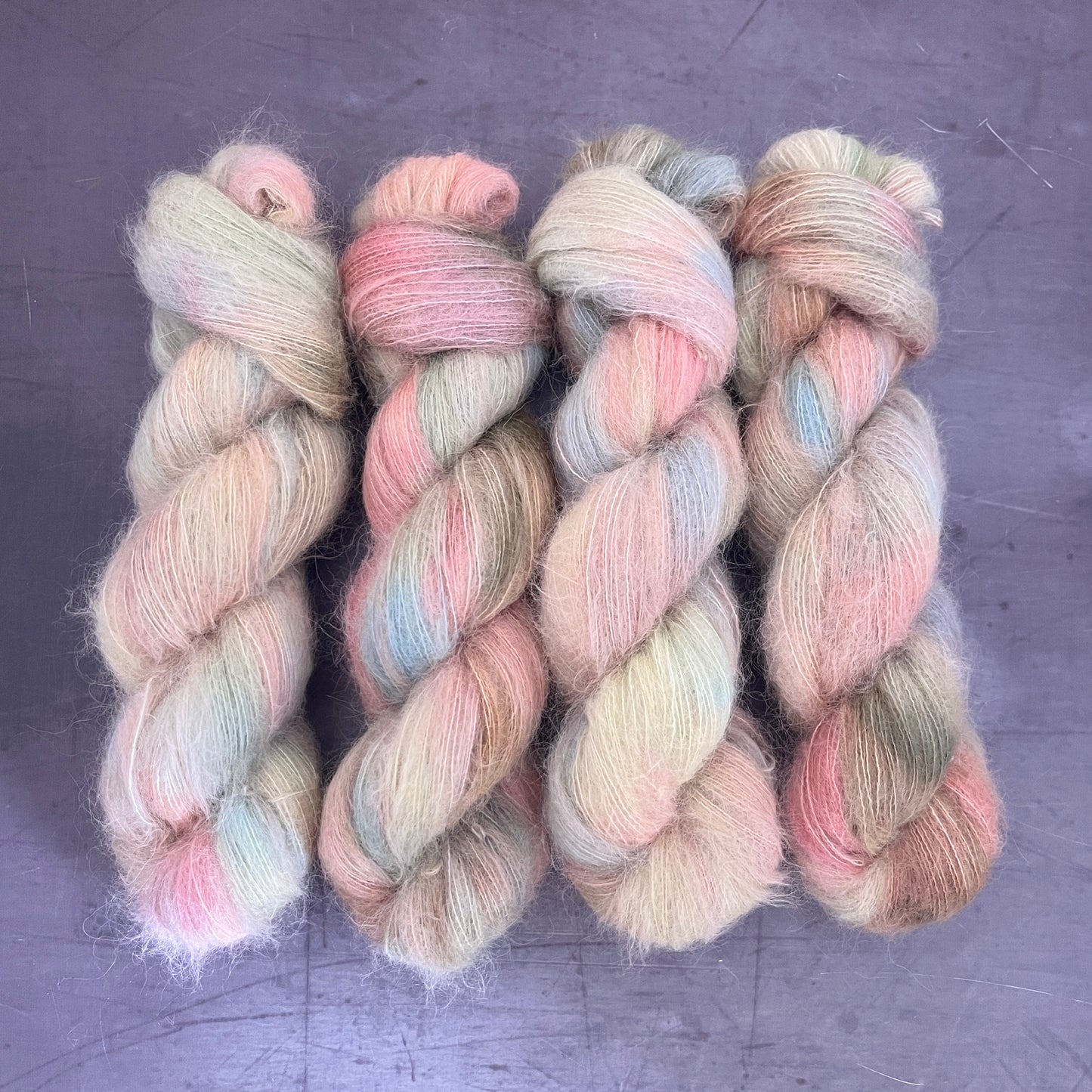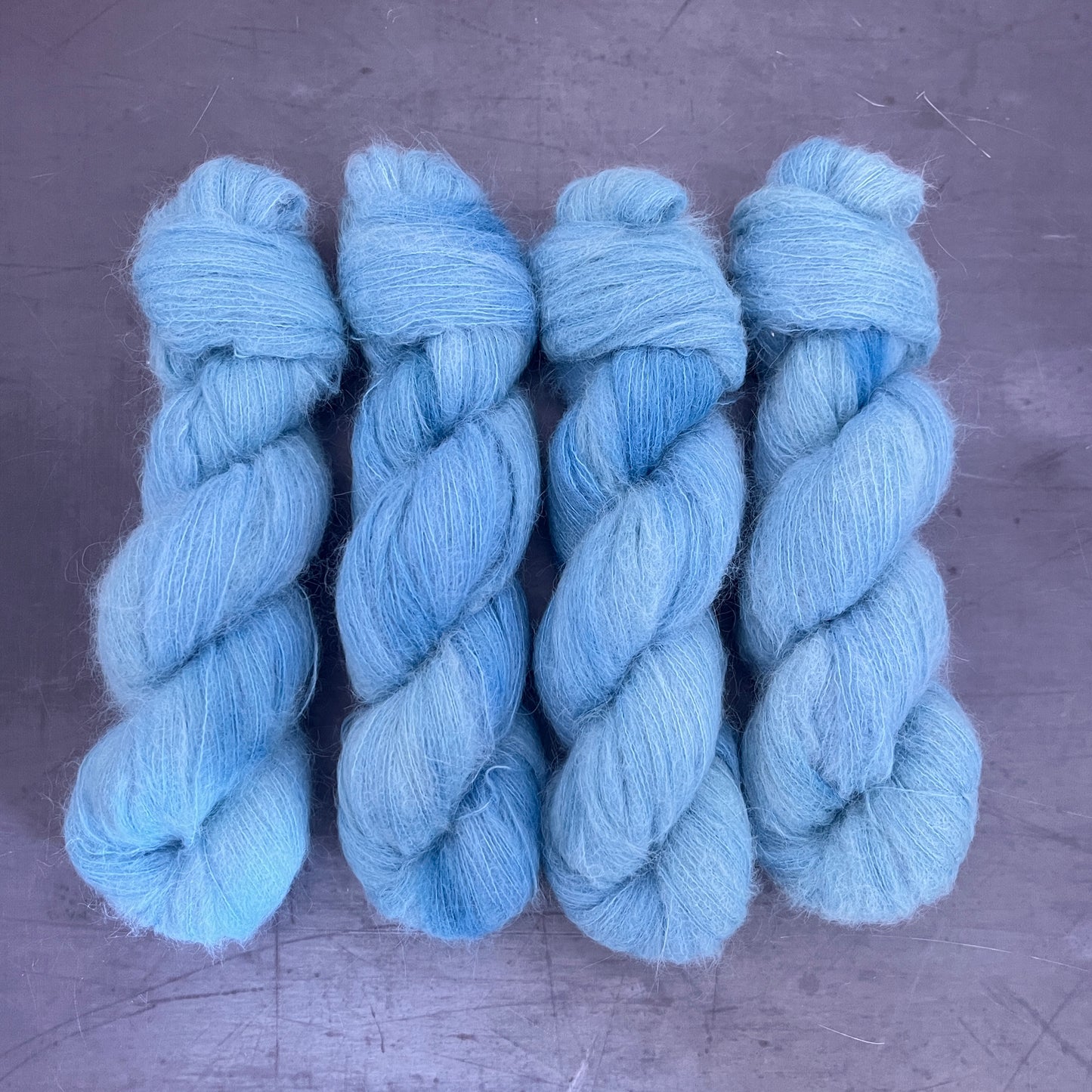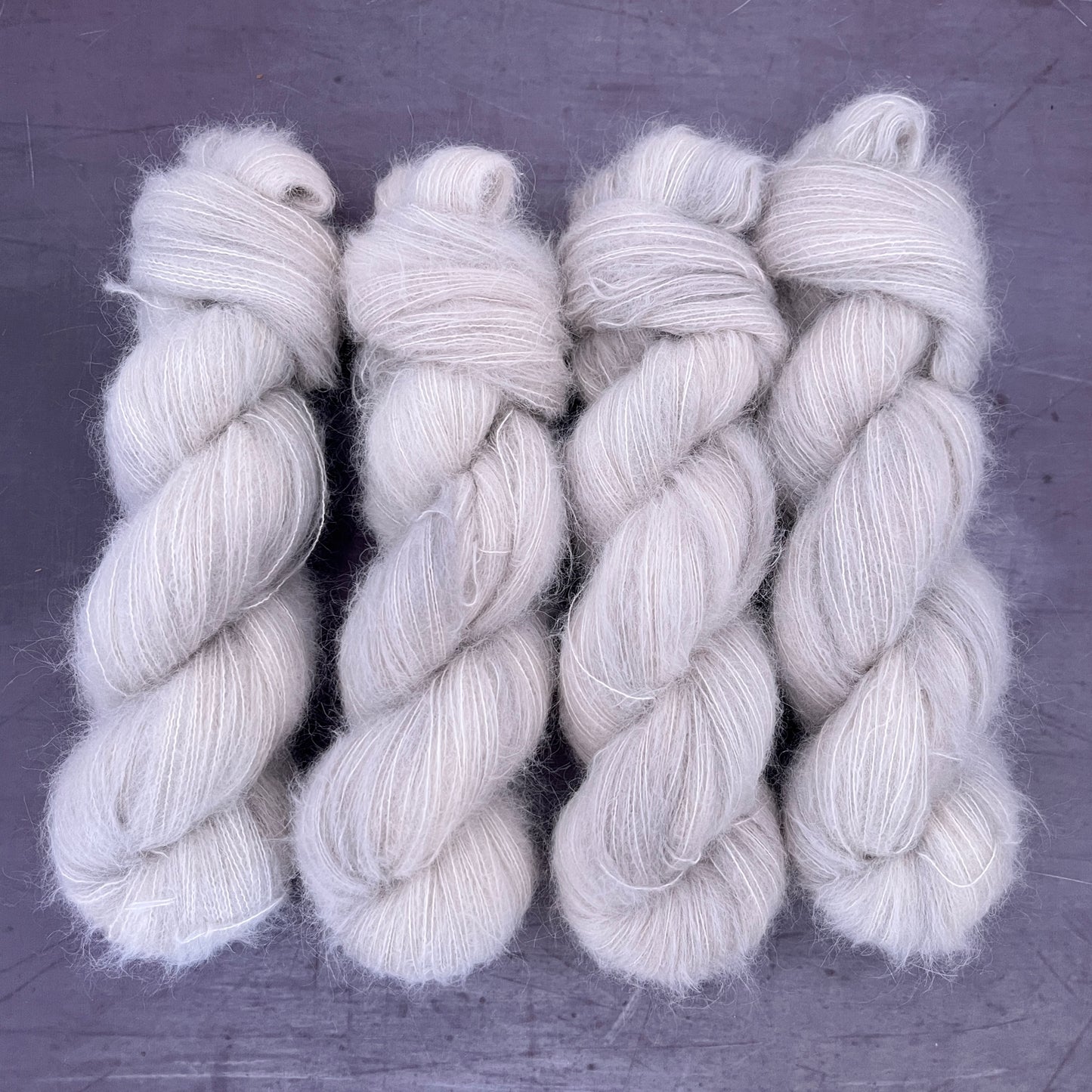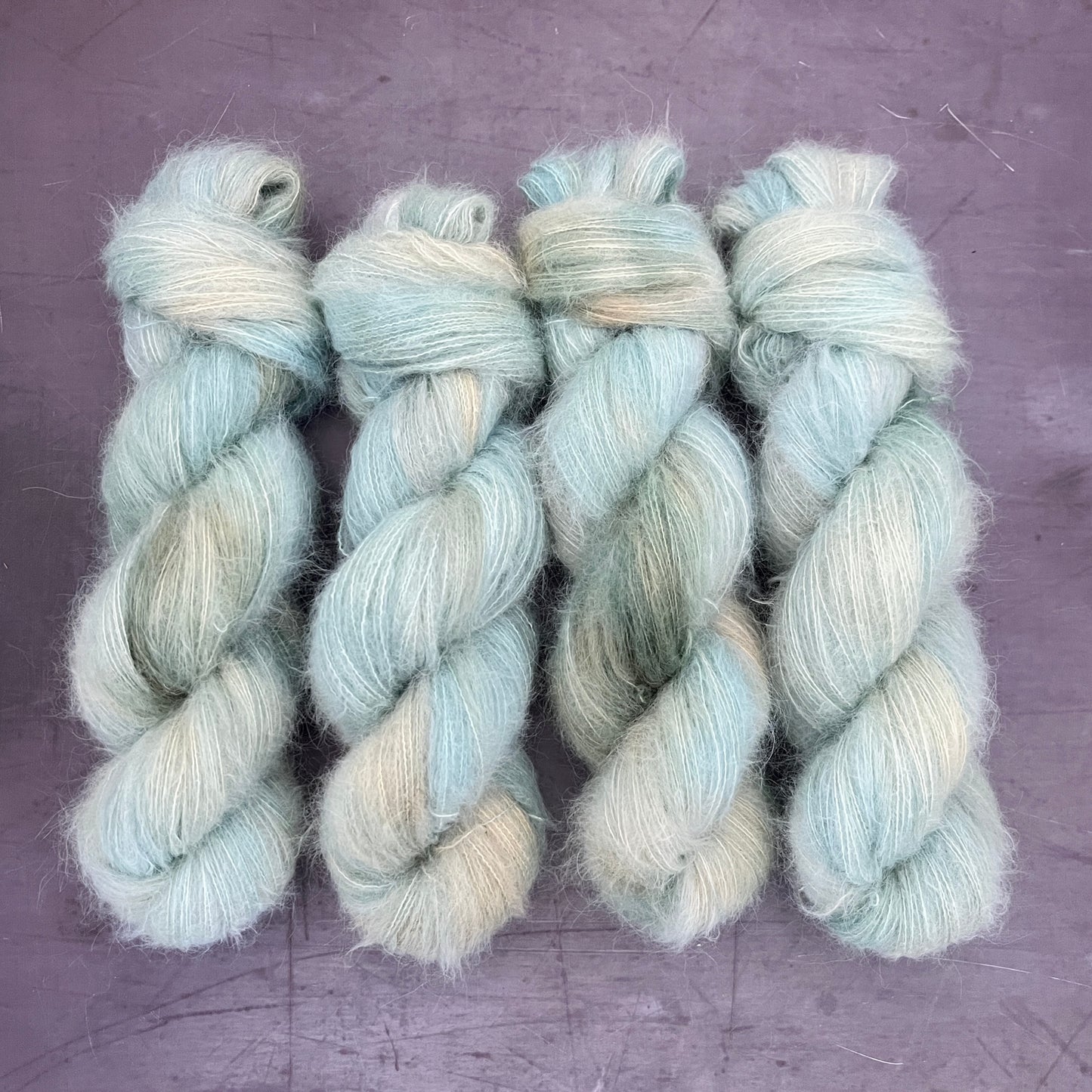 description
yarn specification
{aker - an old east anglian word for a patch of ruffled/rippled water}
This yarn jumped straight to the top of the 'dye pot darlings' list the moment I picked up a skein! It's a blend of buttery-soft Baby Suri Alpaca (65%) and Silk (35%) and it has a glorious sheen from the silk and the most divine alpaca halo... The skeins are little squishy cloud-like hanks of joy!
If you're wondering why you might choose this over the classic mohair/silk blend, alpaca is less 'tickly' than mohair and also sheds less fibre, so if you struggle to tolerate mohair but you love all those patterns that call for a strand of mohair/silk to be held alongside lace weight or fingering weight yarn, then this might be the yarn for you. It is also just glorious in its own right and delightful to knit with!
We jumped on this particular blend because it also has fabulous yardage; it's a 'classic' lace weight at 800m per 100g (400m per 50g skein).
It's dyed in all our favourite summer shades for launch but this will be a regular in the dye pots and we'll be adding new shades until we run out of colours (never!)
This yarn qualifies for our 'sweater quantity' discount ~ Buy 6 full size, full price skeins and get 15% OFF ~ Discount applied automatically ~ Mix-and-match across yarn bases ~ Does not apply to mini-skeins, limited edition collections,  or 'sale' yarn ~ May not be used in conjunction with any other discount code. 
We dye aker in small batches using a combination of kettle dyeing for semi-solid and tonal shades and low-immersion and hand-painting for variegated shades that will 'pool' or 'flash' depending on gauge. Even within a dye batch, each skein is unique as a result of our dyeing techniques.

aker is spun from non-superwash fibres and should be hand washed in very cool water to avoid felting (although it is actually quite hard to felt alpaca/silk blends) and to preserve the vibrancy of the dye.

As with all small-batch, hand-dyed yarn that doesn't have dye lots, we also recommend knitting alternate rows from two skeins when working on larger projects to avoid noticeable changes between skeins.

We use professional acid dyes with good light and wash fastness and do our best to exhaust every dye bath and reuse water wherever possible to reduce any further environmental impact. Occasionally a small amount of 'loose' dye may remain in the yarn after rinsing (most likely with deeply saturated shades) and we always recommend hand washing in very cool water and pre-washing your yarn separately if you are intending to mix light and dark shades in a single garment/project.