time & tide - june
catching the sun – cooms | fingering (100g)
1 in stock
Regular price

Sale price

$27.00

Unit price

per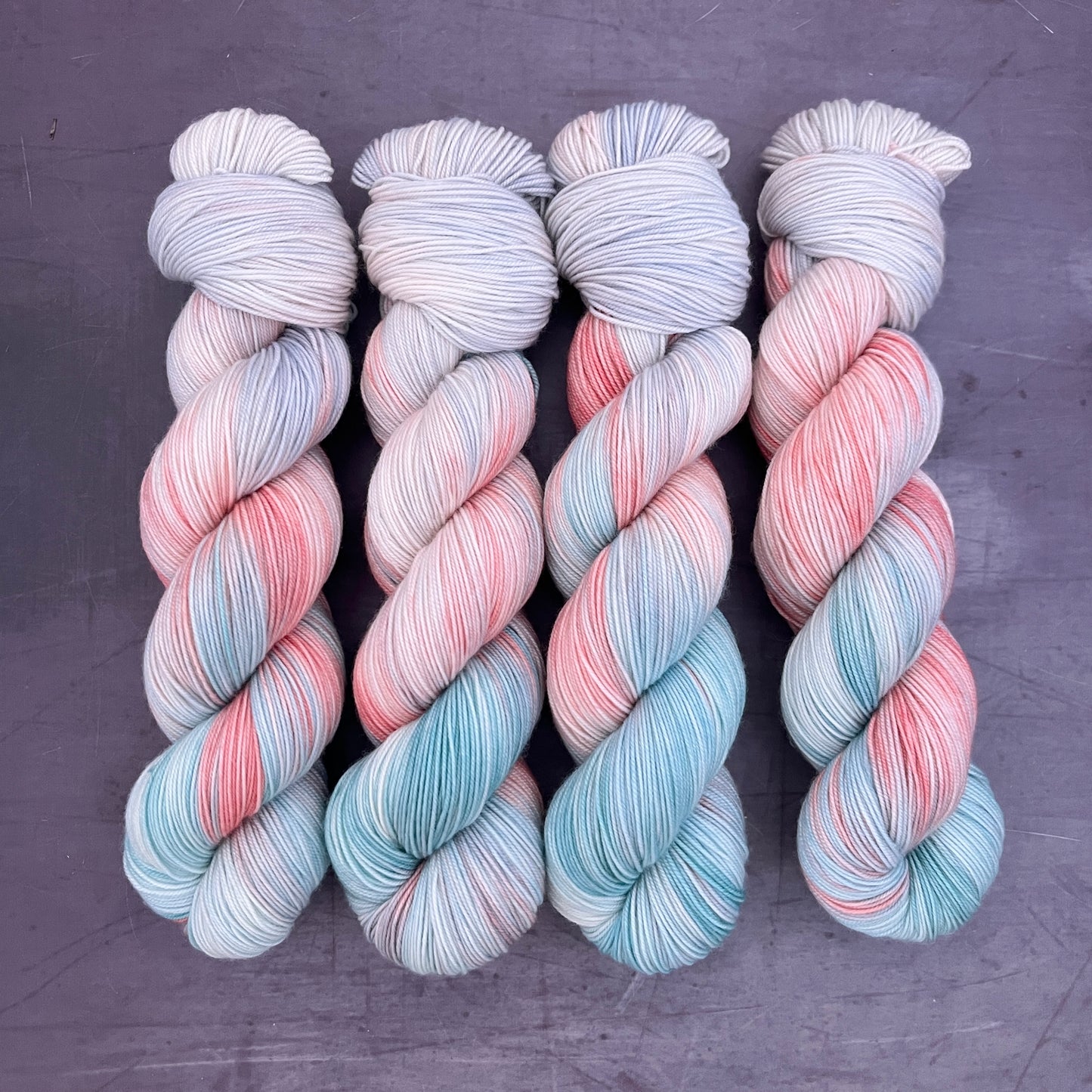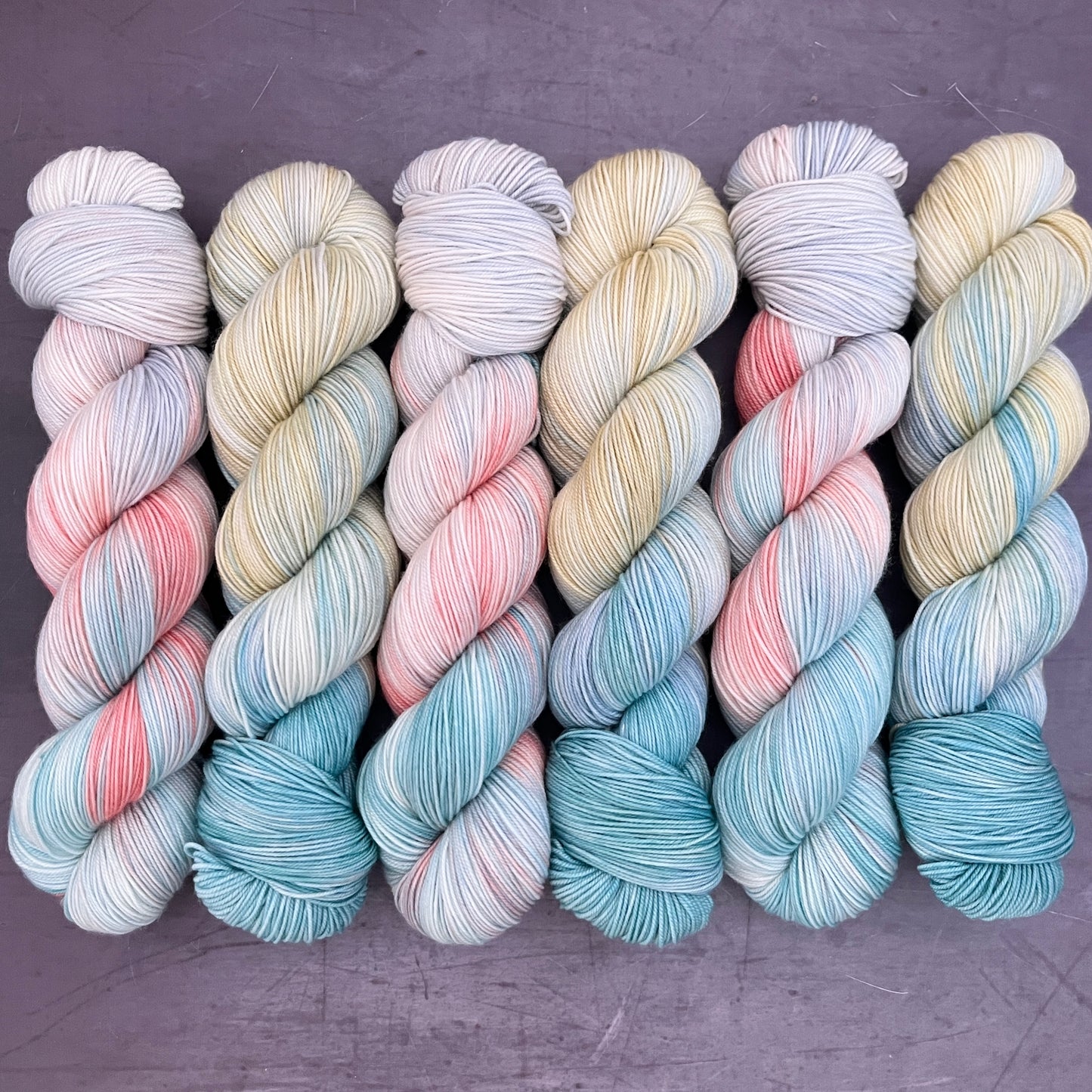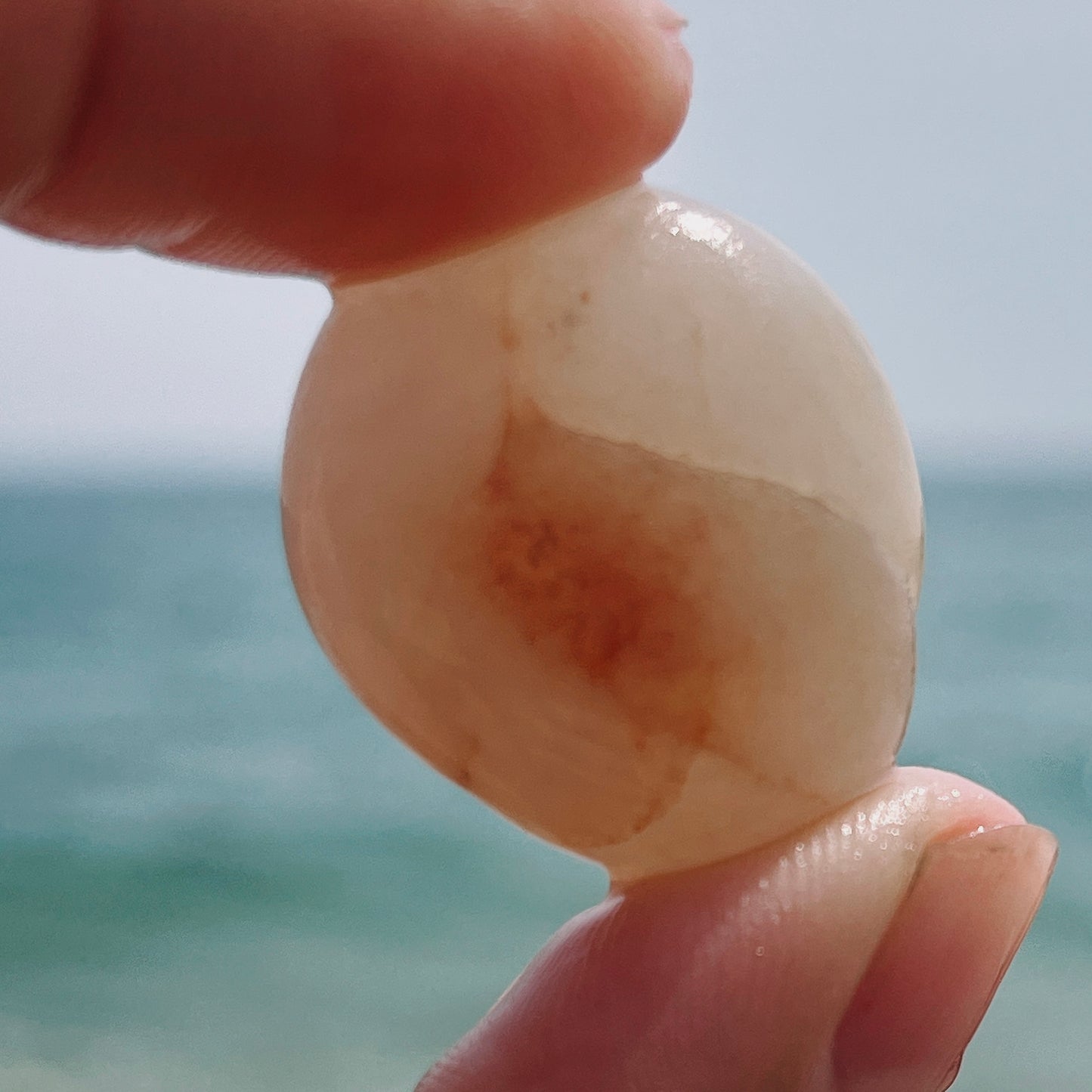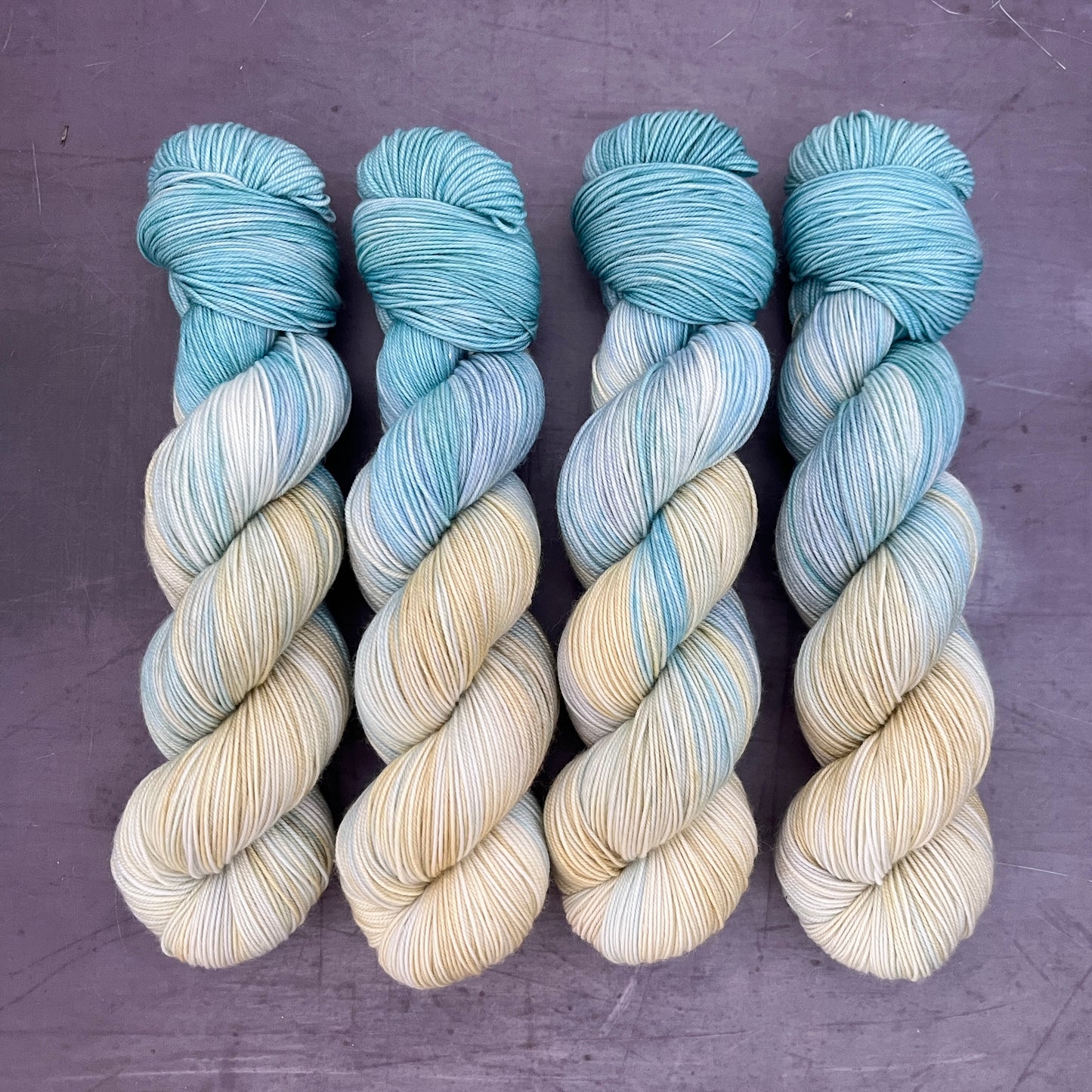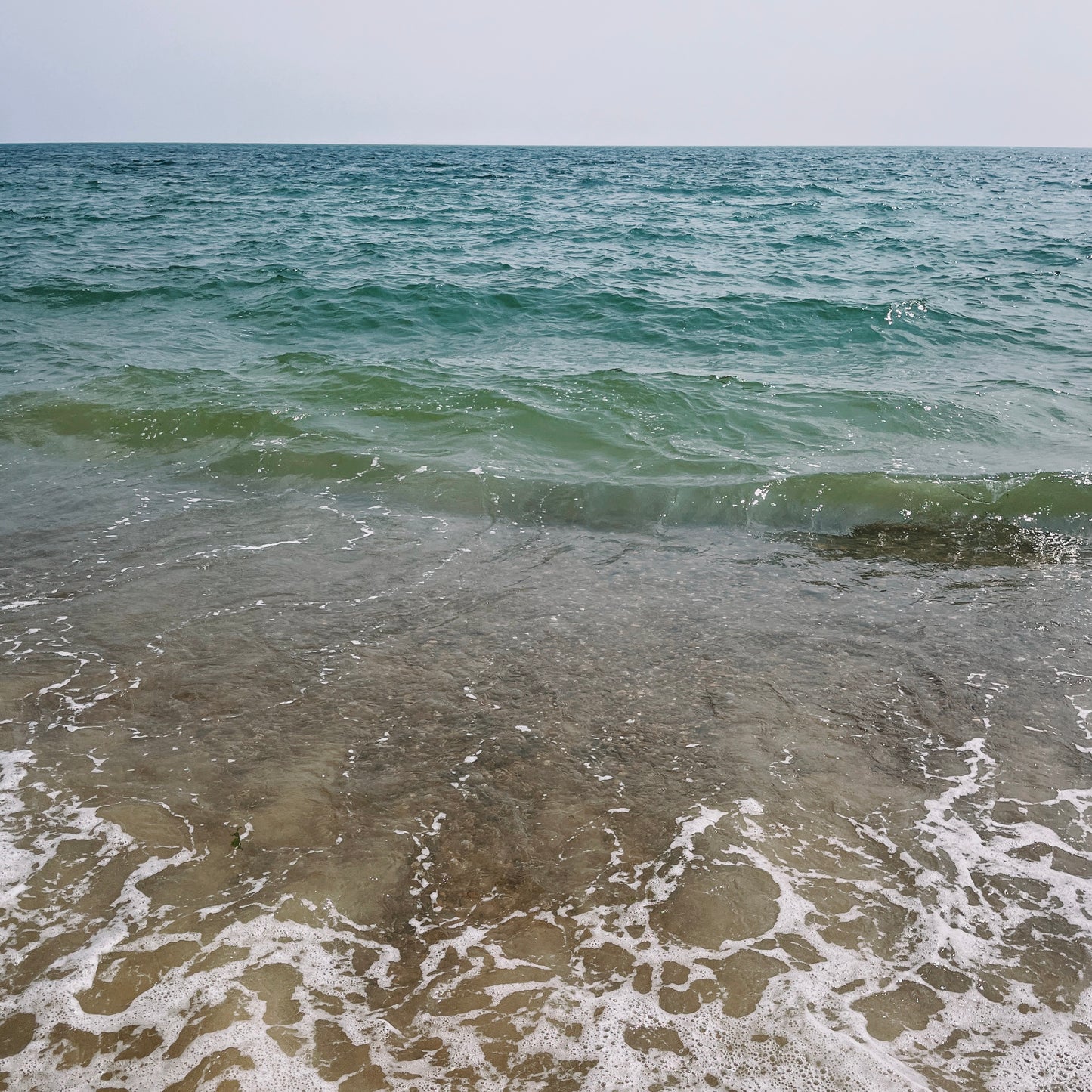 description
yarn specification
#timeandtideyarn takes inspiration from our beautiful Suffolk coastline. Whether we're walking the dog in deepest midwinter, picnicking on an almost-warm-enough Spring afternoon, or taking a dip at the end of a long, hot, summer's day, the sea is always beautiful and there's always treasure to be found…

Two shades each month throughout 2023, dyed on a variety of yarn bases and using our favourite dye techniques - one inspired by the sea itself, and one by the beautiful things we find along the shore.

June's shades were both inspired by an impromptu visit to our favourite dog-walking stretch of Southwold Beach. Under a clear blue sky, the sea sparkled and we threw the frisbee into the shallows for the dog to fetch. Inevitably, we couldn't help but join her for a paddle in the clear, and surprisingly warm, aqua-tinted water.
I picked up a gorgeous quartz pebble with a softly glowing rosy centre that inspired a combination of the palest aqua and sea-green tones combined with warm blush pink... I've called it catching the sun because as I held it up to the light it was almost translucent with a glowing rosy core.
The second shade is a subtle combination of aqua, turquoise, sea green, and sandy gold, with lots of barely-there tones. The North Sea coast we live by usually presents us with brown/grey/murky green at best but the last couple of visits we've been greeted by surprisingly clear sea! Beneath a blue sky the gentle waves rolled over soft sand, reflecting all the blues and greens a yarn dyer could wish for! The shade is called a clear invitation. 
Both shades this month are dyed on our bouncy 3ply fingering weight base cooms | fingering which is spun from extra-fine superwash merino and has a lovely springy twist. And, as usual, there are a couple of batches of each 'ready to ship' and if they prove popular I'll keep them open for pre-orders once the ready-to-ship skeins have sold out and dye more next week for dispatch by July 7th. 

We recommend hand washing your finished projects in cool water to preserve the vibrancy of the dye and, as with all small-batch, hand-dyed yarn that doesn't have dye lots, we also recommend knitting alternate rows from two skeins when working on larger projects to avoid noticeable changes between skeins.

We use professional acid dyes with good light and wash fastness and do our best to exhaust every dye bath and reuse water wherever possible to reduce any further environmental impact. Occasionally a small amount of 'loose' dye may remain in the yarn after rinsing (most likely with deeply saturated shades) and we always recommend hand washing in very cool water and pre-washing your yarn separately if you are intending to mix light and dark shades in a single garment/project.