time & tide - july
I do like to be... – cooms | fingering (100g)
0 in stock
Regular price

Sale price

$27.00

Unit price

per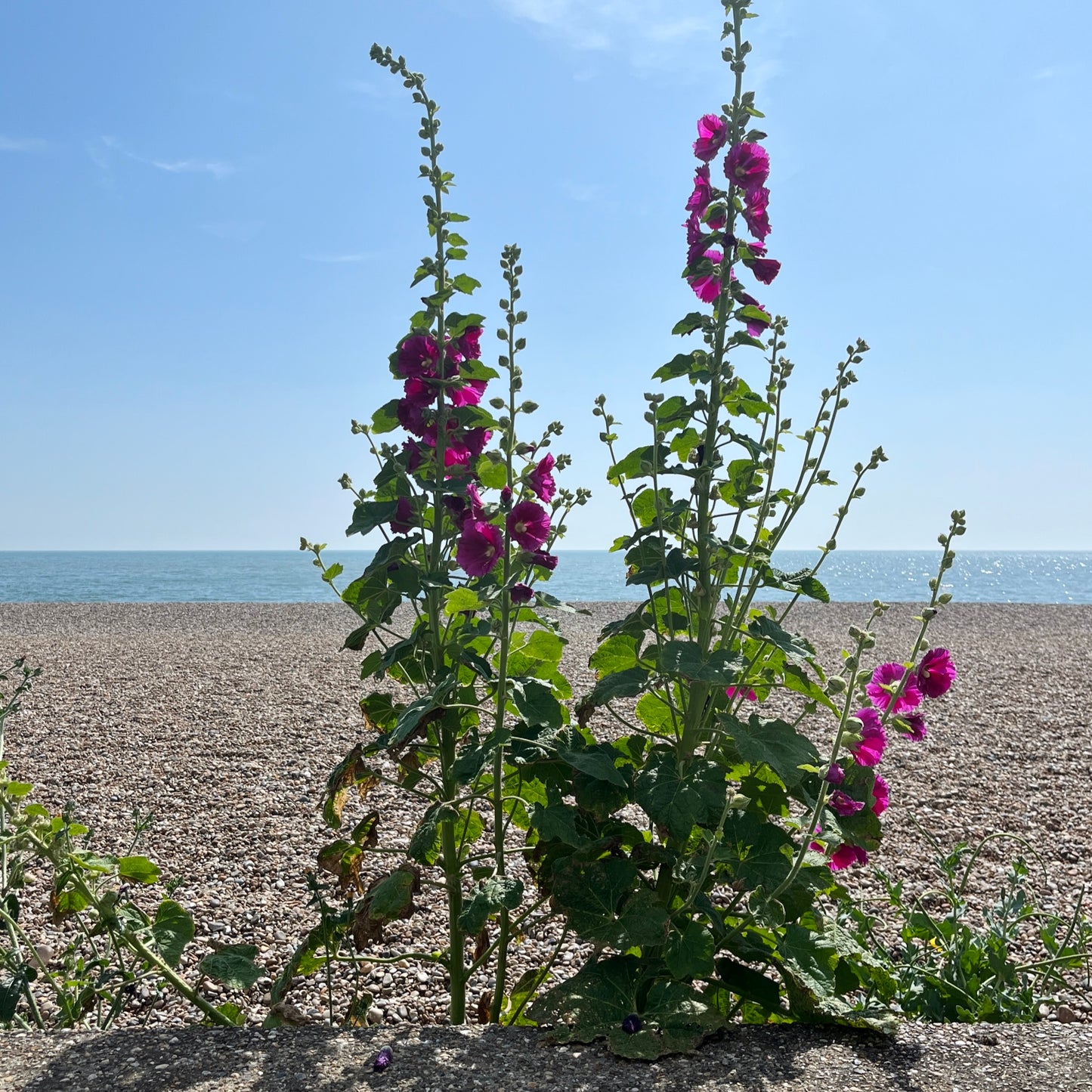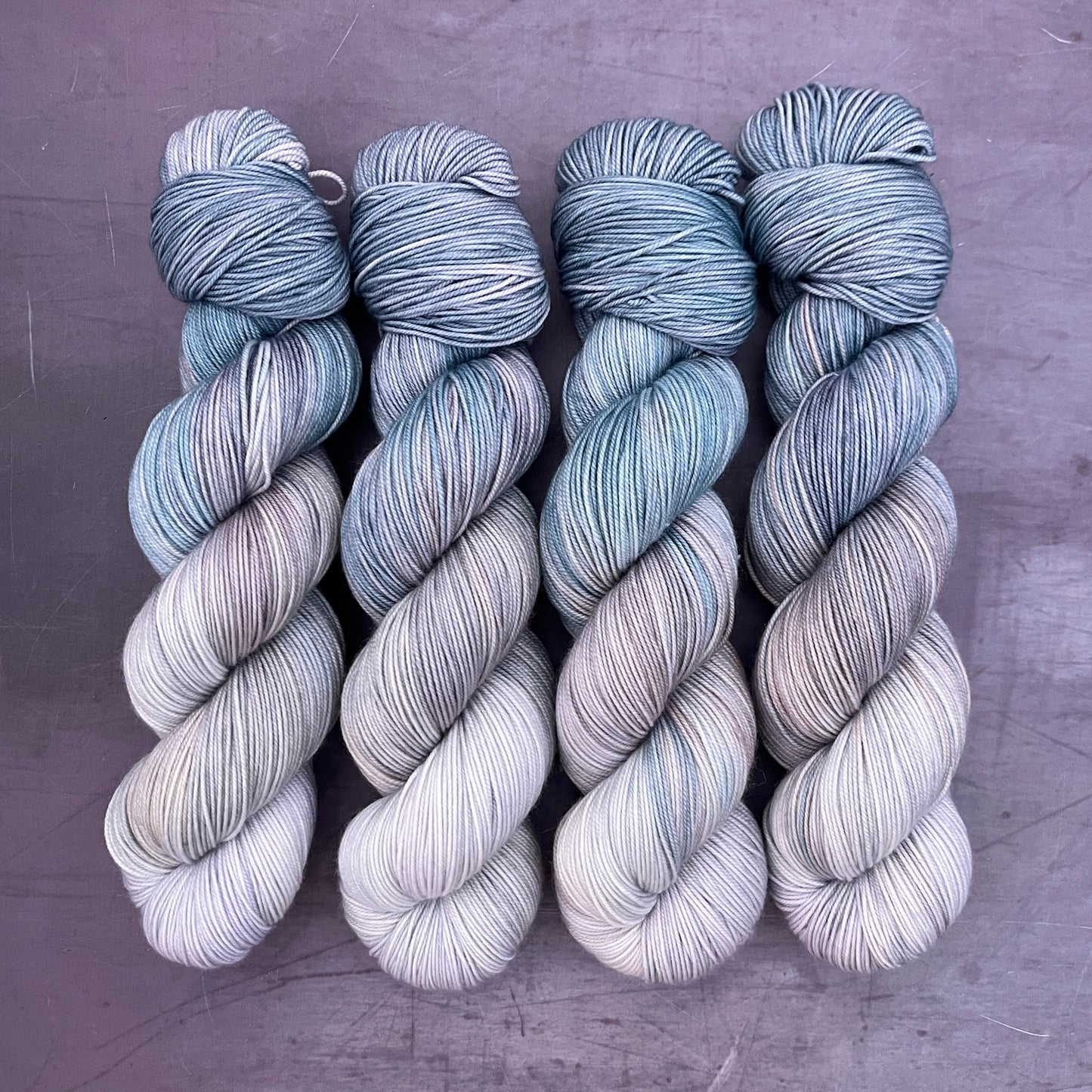 description
yarn specification
#timeandtideyarn takes inspiration from our beautiful Suffolk coastline. Whether we're walking the dog in deepest midwinter, picnicking on an almost-warm-enough Spring afternoon, or taking a dip at the end of a long, hot, summer's day, the sea is always beautiful and there's always treasure to be found…

Two shades each month throughout 2023, dyed on a variety of yarn bases and using our favourite dye techniques - one inspired by the sea itself, and one by the beautiful things we find along the shore.

July in Suffolk has epitomised the great British summer so far! Sunshine, storms, endless drizzle, winds that have brought down branches, torrential rain that has flattened the hay meadows, and more sunshine – all providing dramatic seascapes and glorious pockets of colour to use as inspiration!

We walked along the Crag Path at Aldeburgh after an early morning coffee and a pastry sitting on the pebble beach under a glorious blue sky and found these glorious Hollyhocks that have self-seeded from gardens into cracks in the walls and pavement. Perfect pink, against a clear blue sky. We've called it I do like to be...
Before the rain captures a dash along Walberswick beach with the dog on a stormy Sunday morning. We threw the frisbee, we picked up pebbles, we paddled, and then we ran to the car just as the clouds rolled in and the rain came down!
Both shades this month are dyed on our bouncy 3ply fingering weight base cooms | fingering which is spun from extra-fine superwash merino and has a lovely springy twist. And, as usual, there are a couple of batches of each 'ready to ship' and if they prove popular I'll keep them open for pre-orders once the ready-to-ship skeins have sold out and dye more next week for dispatch by July 7th. 

We recommend hand washing your finished projects in cool water to preserve the vibrancy of the dye and, as with all small-batch, hand-dyed yarn that doesn't have dye lots, we also recommend knitting alternate rows from two skeins when working on larger projects to avoid noticeable changes between skeins.

We use professional acid dyes with good light and wash fastness and do our best to exhaust every dye bath and reuse water wherever possible to reduce any further environmental impact. Occasionally a small amount of 'loose' dye may remain in the yarn after rinsing (most likely with deeply saturated shades) and we always recommend hand washing in very cool water and pre-washing your yarn separately if you are intending to mix light and dark shades in a single garment/project.