time & tide - august
the silvered shore – pightle | fingering/4ply (100g)
0 in stock
Regular price

Sale price

$26.00

Unit price

per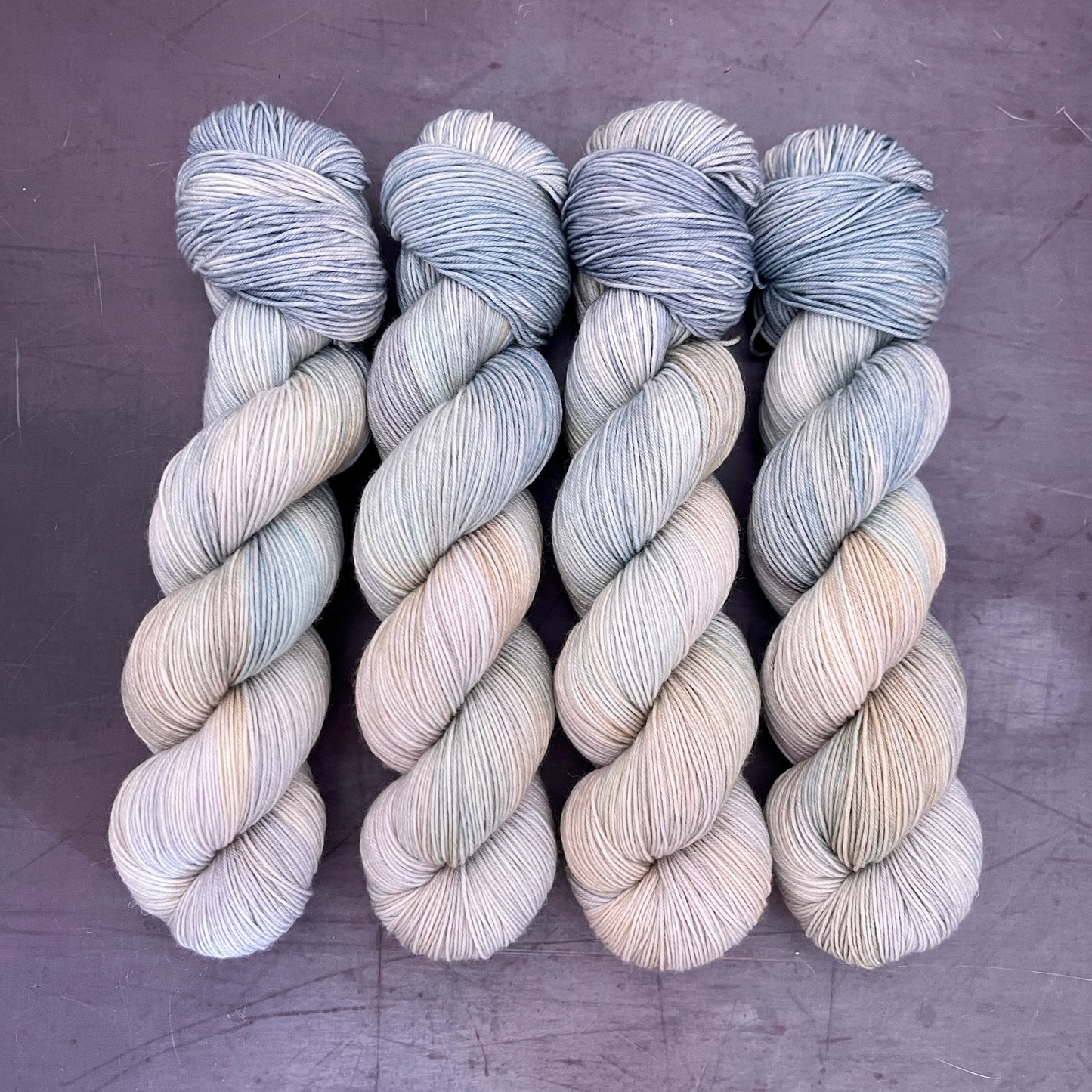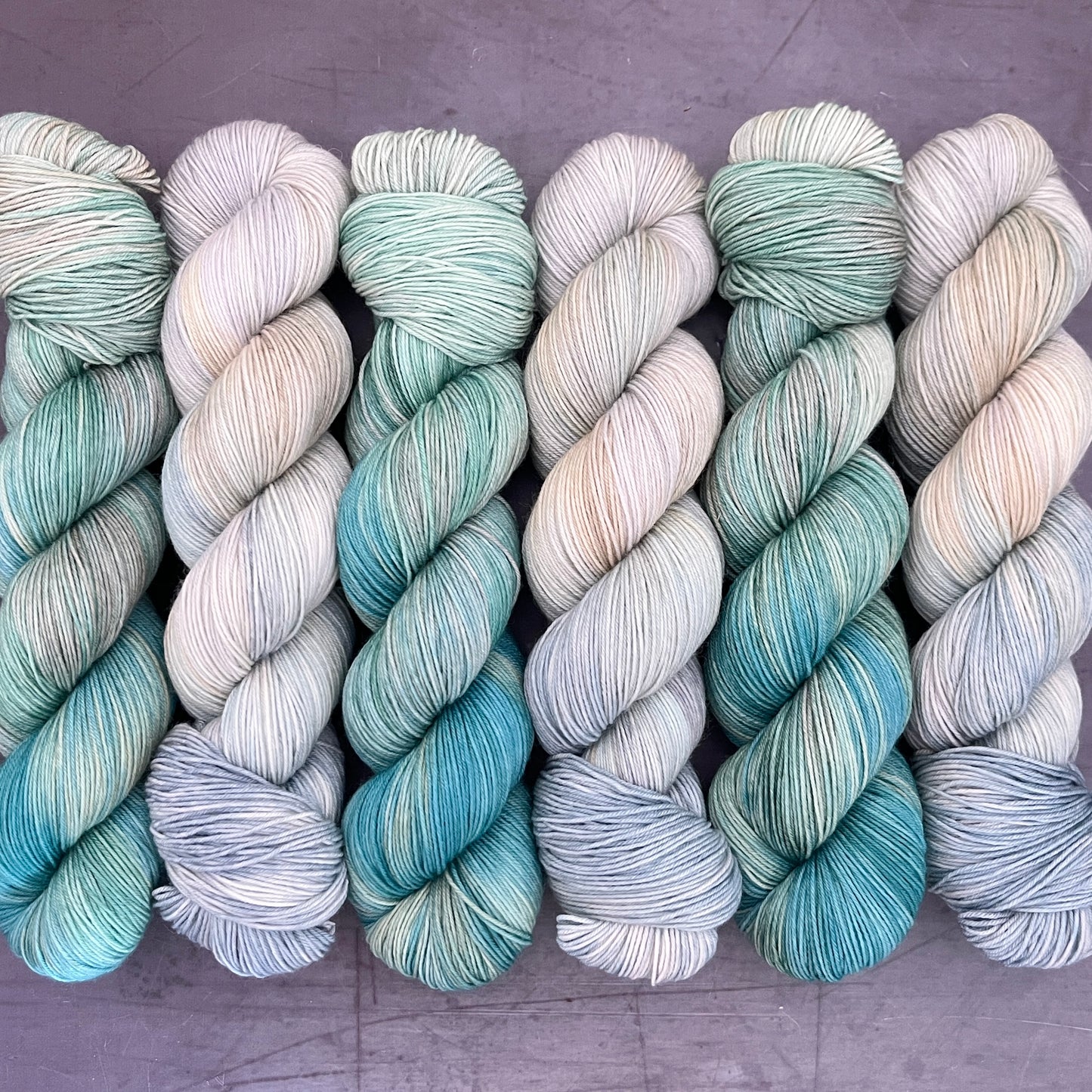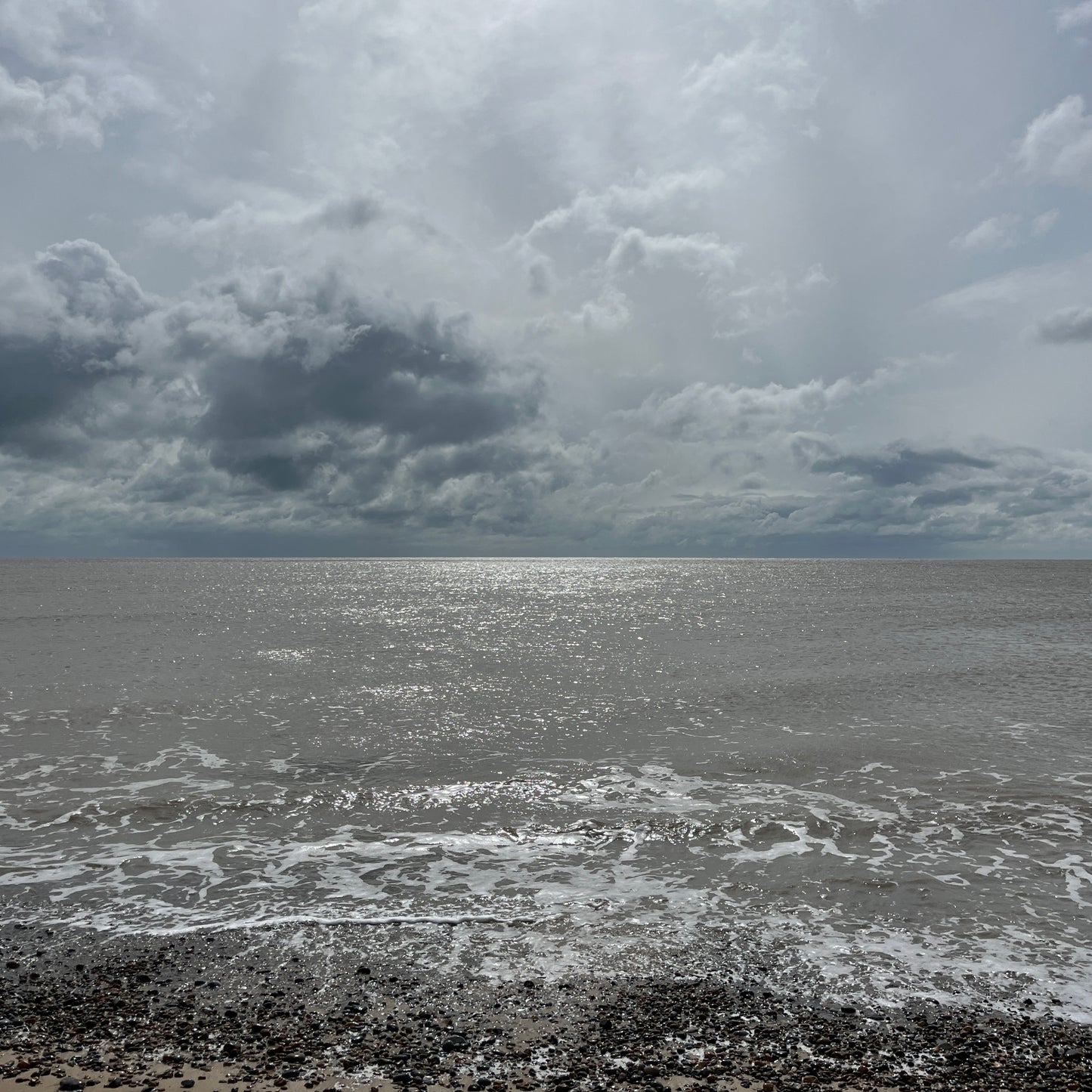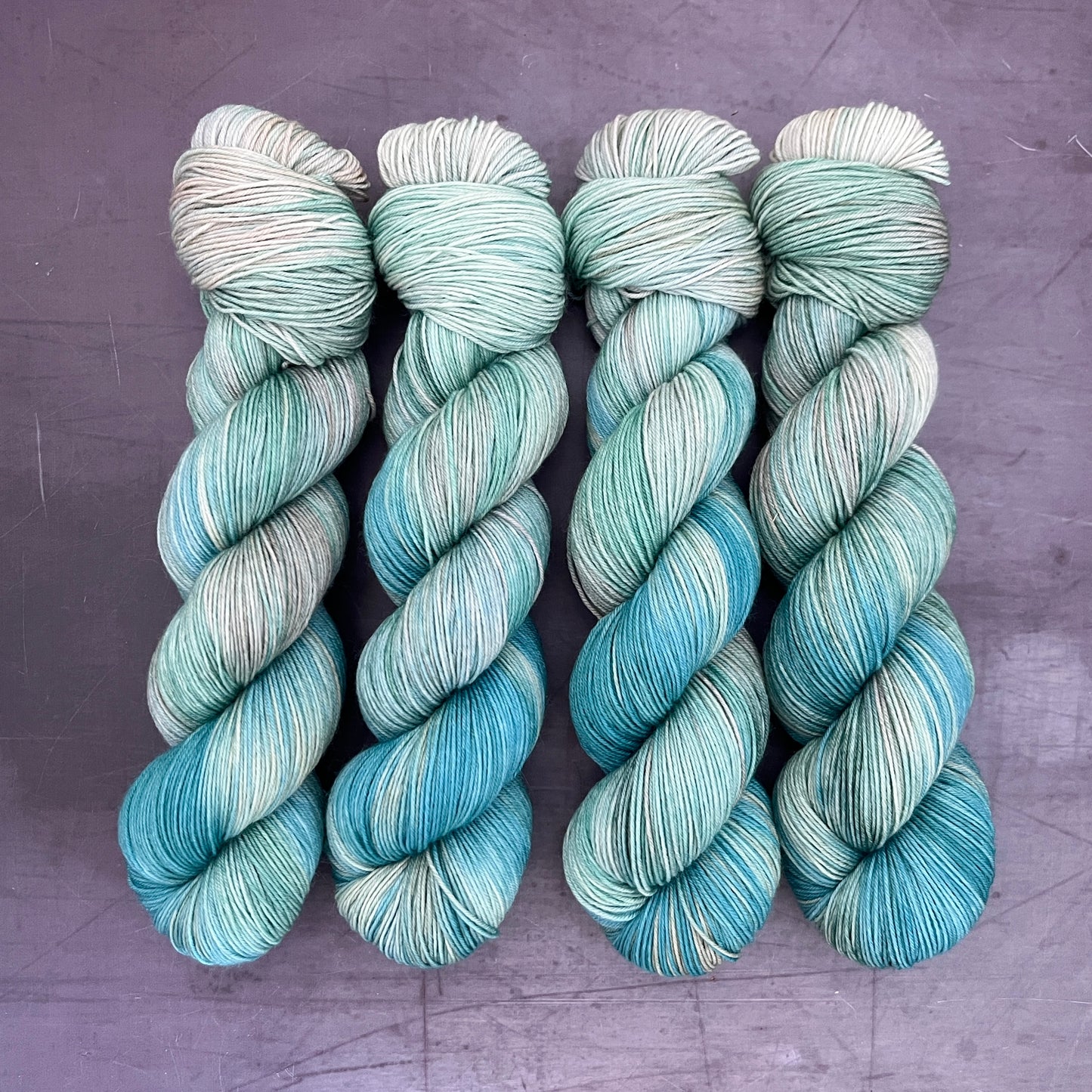 description
yarn specification
#timeandtideyarn takes inspiration from our beautiful Suffolk coastline. Whether we're walking the dog in deepest midwinter, picnicking on an almost-warm-enough Spring afternoon, or taking a dip at the end of a long, hot, summer's day, the sea is always beautiful and there's always treasure to be found…

Two shades each month throughout 2023, dyed on a variety of yarn bases and using our favourite dye techniques - one inspired by the sea itself, and one by the beautiful things we find along the shore.

Just another dog-walk at Walberswick beach on one of the rare sunny Sunday mornings we've had this summer... Just the same old brown-not-blue North Sea lapping gently onto a pebbly beach as the tide recedes. But this is my favourite time of day to capture that wonderful silver light that reflects off the calm water and paints everything with it's soft glow. It really never is 'just the same old sea'. I've called this one '
the silvered shore
' and it is a subtle combination of slate blue, softest sea green and aqua, palest warm grey, and a hint of sandy beige and it's dyed on pightle | fingering/4ply...

And now for something entirely different! Chthonic head is a bronze sculpture by local artist Laurence Edwards and it appeared on the glorious sandy beach at Lowestoft just in time for the annual First Light Festival that happens around midsummer. Washed up from beaneath the waves? We like to think so. It stayed on the beach for a month or so before disappearing again and we managed to find a moment to pop up to Lowestoft and check him out. The head, which is around six feet tall, was already showing glorious weathered wear when we visited. Glorious verdigris greens and blues against a fabulous bue sky, deepening to teal and jade in the shadow and set against Lowestoft's (truly!) golden sands. This is the kind of beach treasure we can't resist! Chthonic is a word of Greek origin meaning 'of the earth' and is usually used to mean something that is related to the underworld or lives in darkness beneath the earth.

Both shades this month are dyed on pightle | fingering/4ply, our superwash merino 4ply yarn with a medium twist. And, as usual, there are a couple of batches of each 'ready to ship' and if they prove popular I'll keep them open for pre-orders once the ready-to-ship skeins have sold out and dye more next week for dispatch by July 7th. 

We recommend hand washing your finished projects in cool water to preserve the vibrancy of the dye and, as with all small-batch, hand-dyed yarn that doesn't have dye lots, we also recommend knitting alternate rows from two skeins when working on larger projects to avoid noticeable changes between skeins.

We use professional acid dyes with good light and wash fastness and do our best to exhaust every dye bath and reuse water wherever possible to reduce any further environmental impact. Occasionally a small amount of 'loose' dye may remain in the yarn after rinsing (most likely with deeply saturated shades) and we always recommend hand washing in very cool water and pre-washing your yarn separately if you are intending to mix light and dark shades in a single garment/project.