'currently reading' : Sea of Tranquillity by Emily St. John Mandel
cooms | fingering (100g) no star burns forever
0 in stock
Regular price

Sale price

$27.00

Unit price

per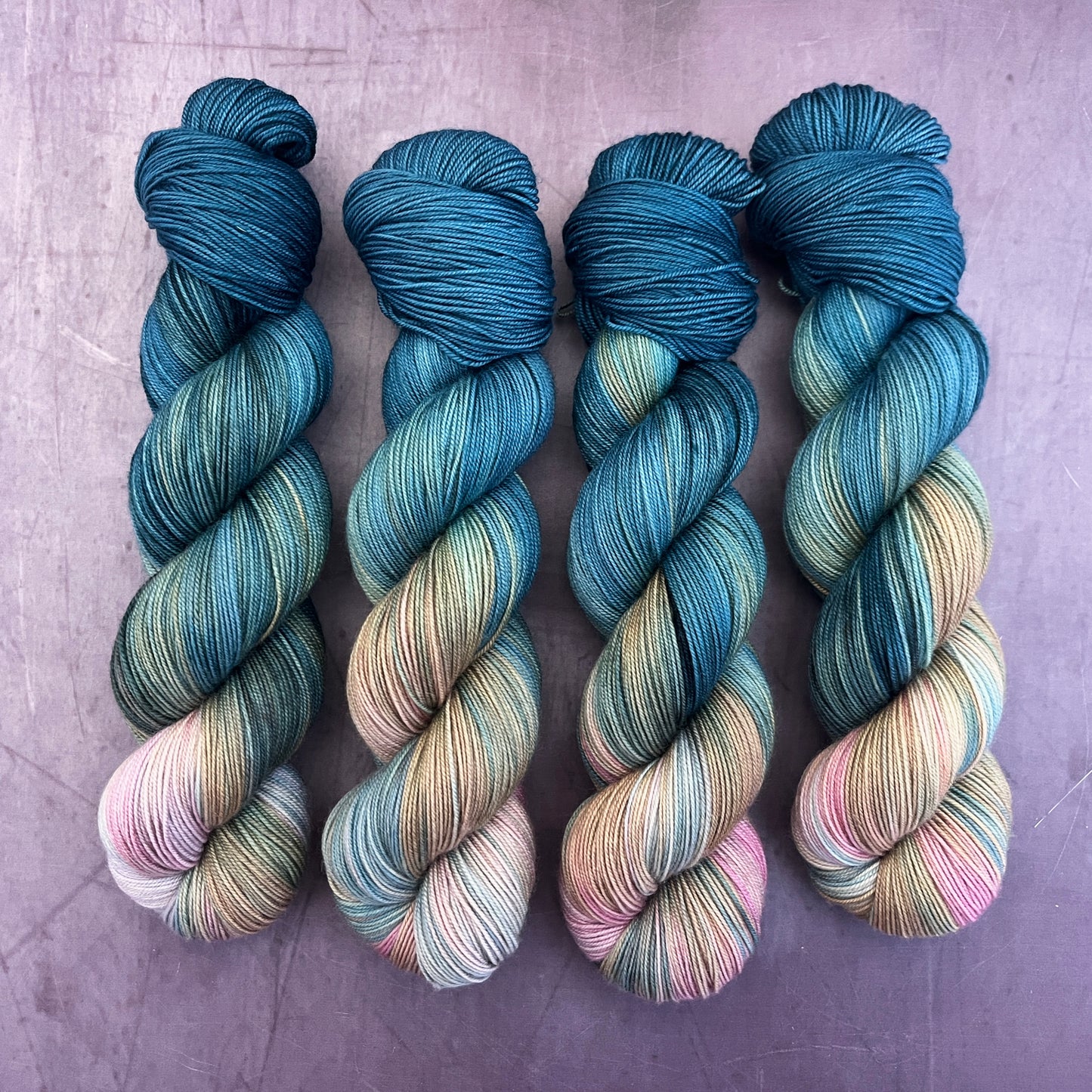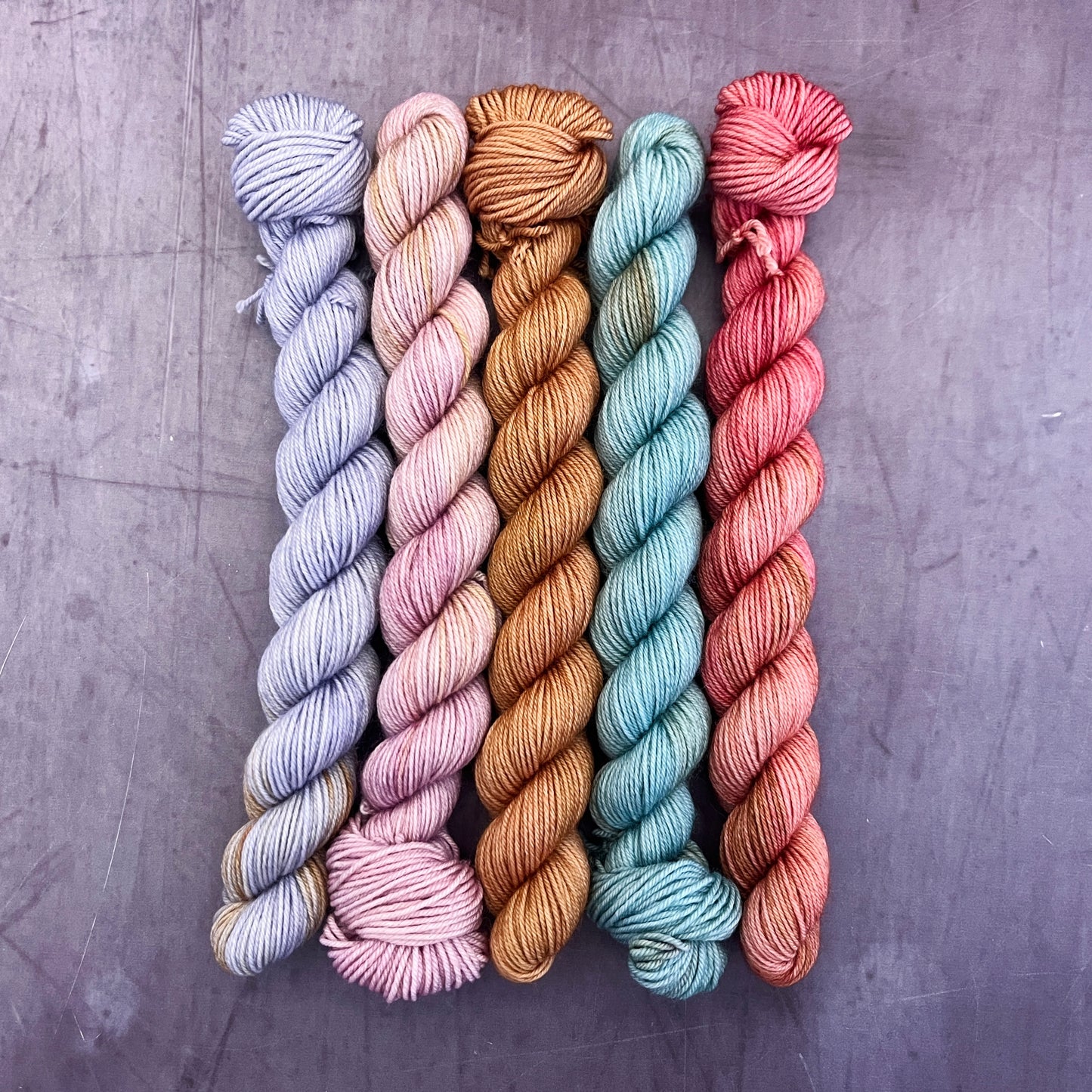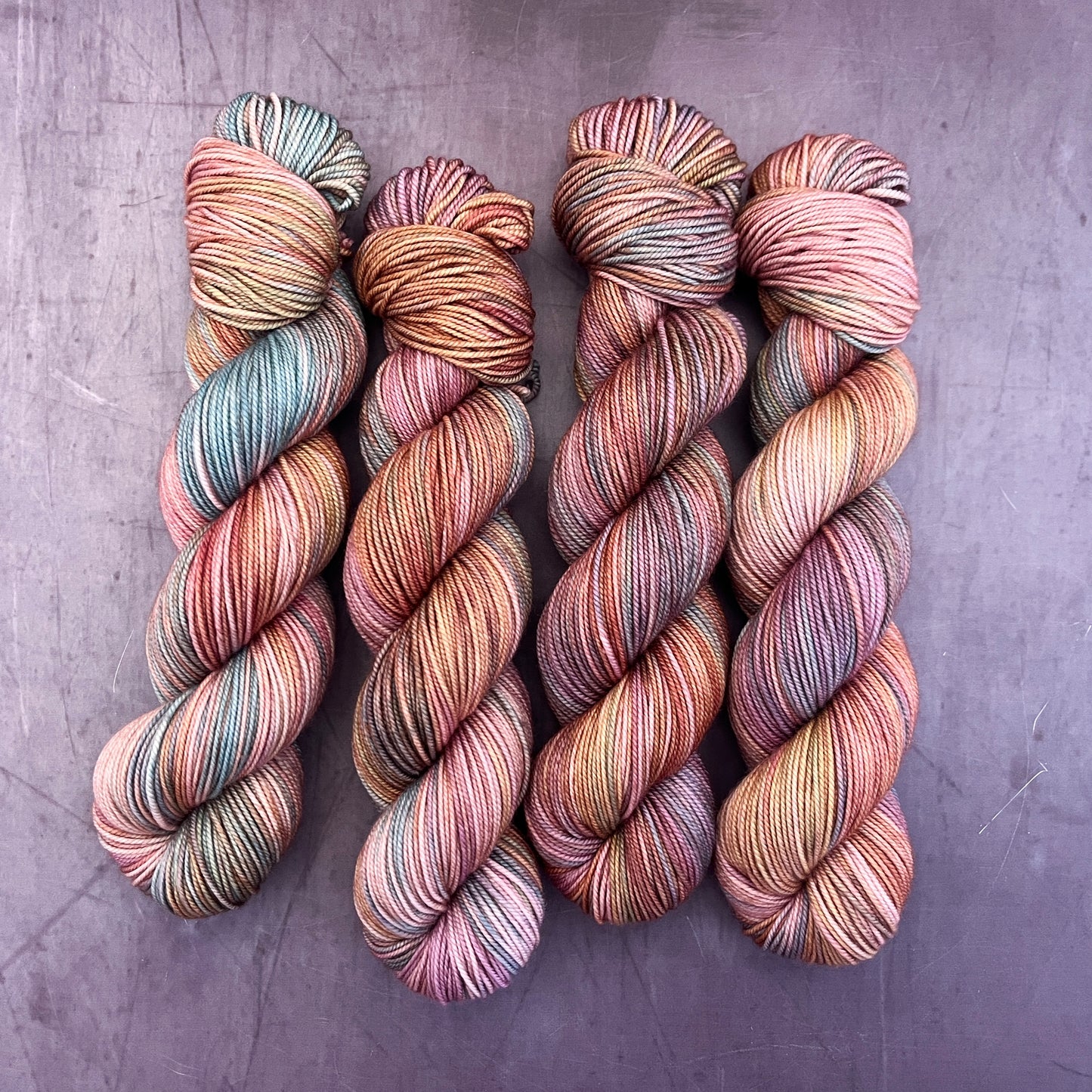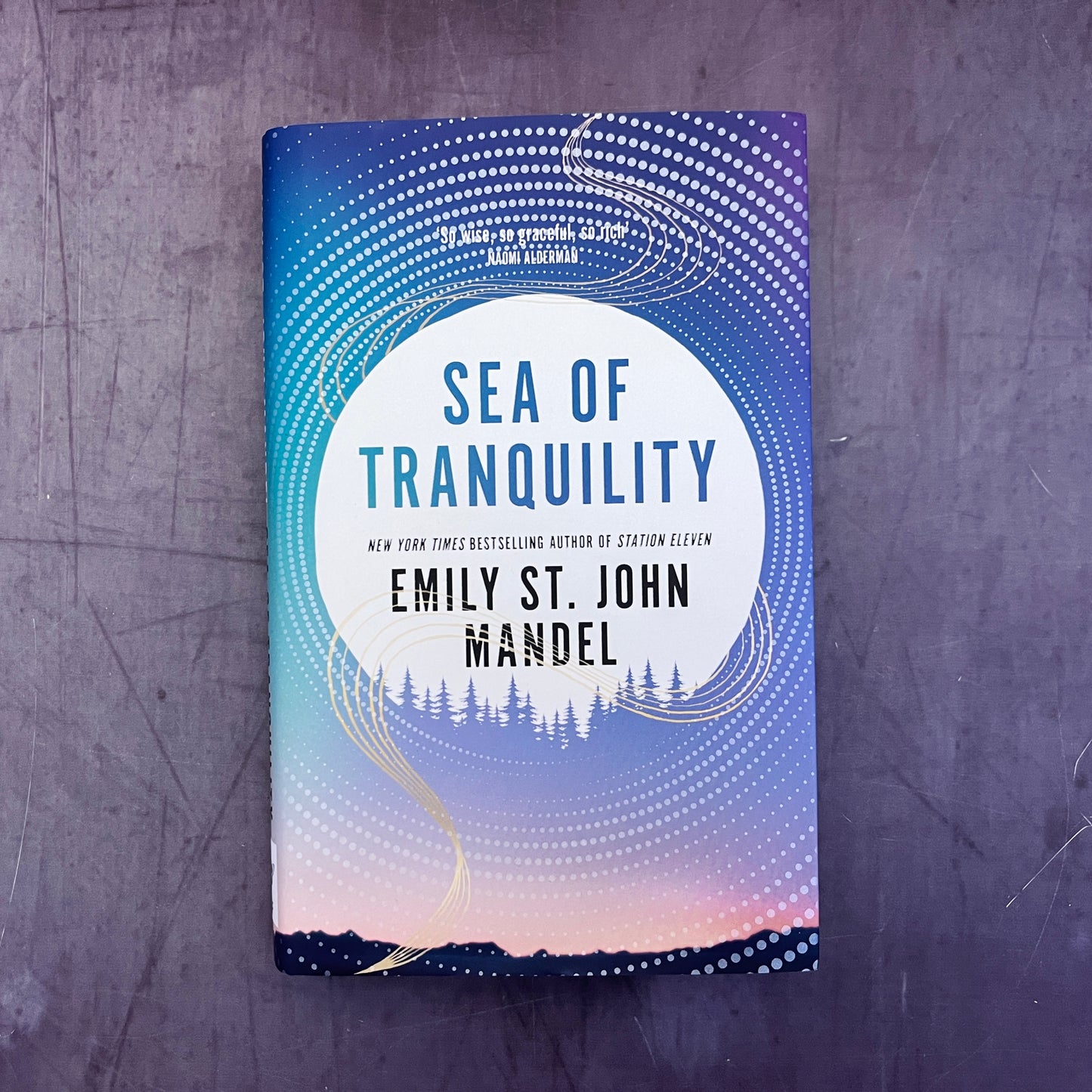 description
yarn specification
Sea of Tranquility by Emily St. John Mandel
When Gaspery-Jacques Roberts, a detective in the Night City, is hired to investigate an anomaly in the North American wilderness, he uncovers a series of lives upended: The exiled son of an earl driven to madness, a writer trapped far from home as a pandemic ravages Earth, and a childhood friend from the Night City who, like Gaspery himself, has glimpsed the chance to do something extraordinary that will disrupt the timeline of the universe. "
It's been a while since a novel sent me straight to the dye pots, inspired to create a micro-collection but this one was so filled with magical imagery and endearing characters that I had no trouble dreaming up these shades!
I don't read much science fiction but I love Emily St. John, and this slim novel, jumping between Canada in the early twentieth century and space-based colonies in the 2400s, was so grounded in a real-world I 100% related to I had no trouble believing the time-travel entagled narrative that gradually revealed itself.
I've imagined Olive Llewellyn and Gaspery-Jacques Roberts, the central characters and the worlds they inhabit in shades of teal, sea green, palest pink and rose, and lavender...
cooms | dk - the book just ended
lythe | fingering - the night city
cooms | fingering - No star burns forever
minPightle | fingering/4ply - I'd like to show you something strange


Our 'currently reading' micro-collections are limited edition shades inspired by the book currently on my bedside table.
Each collection comprises just a handful of shades, dyed on a variety of yarn bases and is released as I'm reading a book I'm loving.
Once they're gone, that's it! They are all one-of-a-kind shades that won't reappear, so if you see something you love grab it while you can.
Please note - this limited edition collection does not qualify for our 'sweater quantity' discount.