'currently reading' : Burntcoat by Sarah Hall
bray | lace (50g) : we lived sort of at the edge
1 in stock
Regular price

Sale price

$27.00

Unit price

per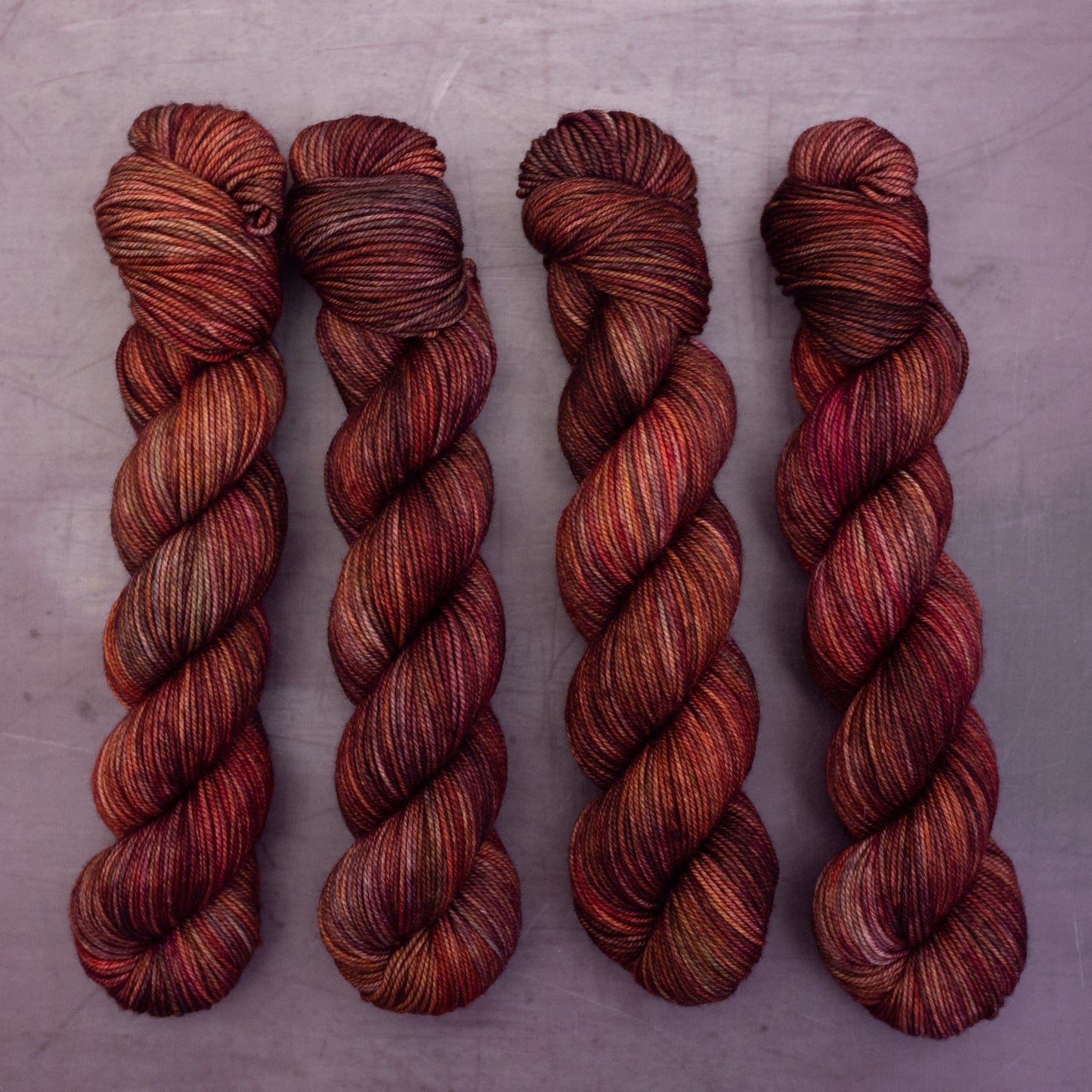 description
yarn specification
Burntcoat by Sarah Hall
"You were the last one here, before I closed the door of Burntcoat. Before we all closed our doors...

In an unnamed British city, the virus is spreading, and like everyone else, the celebrated sculptor Edith Harkness retreats inside. She isolates herself in her immense studio, Burntcoat, with Halit, the lover she barely knows. As life outside changes irreparably, inside Burntcoat Edith and Halit find themselves changed as well: by the histories and responsibilities each carries and bears, by the fears and dangers of the world outside, and by the progressions of their new relationship. And Burntcoat will be transformed too, into a new and feverish world, a place in which Edith comes to an understanding of how we survive the impossible – and what is left after we have.."
This slim novel is filled with magical colour inspiration! From Hecky, the 'Scotch Witch' that towers over the road, constructed from ancient timber burnt using techniques learned in Kyoto, to Burntoat, the studio filled with a life's work. There are vivid descriptions of hot summer days, and water is a recurring theme; the river, water for washing, for drinking, sustaining. I could have dyed a dozen shades inspired by the imagery in this book but I ended up with these five...
pightle | fingering/4ply - she was not dreamt
pightle | fingering/4ply - those who tell stories survive
cooms | dk - You were my only certainty
bray | lace - Life is only an invention
pightle | fingering/4ply - I have this feeling
Our 'currently reading' micro-collections are limited edition shades inspired by the book currently on my bedside table.
Each collection comprises just a handful of shades, dyed on a variety of yarn bases and is released as I'm reading a book I'm loving.
Once they're gone, that's it! They are all one-of-a-kind shades that won't reappear, so if you see something you love grab it while you can.
Please note - this limited edition collection does not qualify for our 'sweater quantity' discount.