westknits hiberknitalong 2023 – glittering snowscape – pightle | fingering/4ply – yarn pack #6
0 in stock
Regular price

Sale price

$116.00

Unit price

per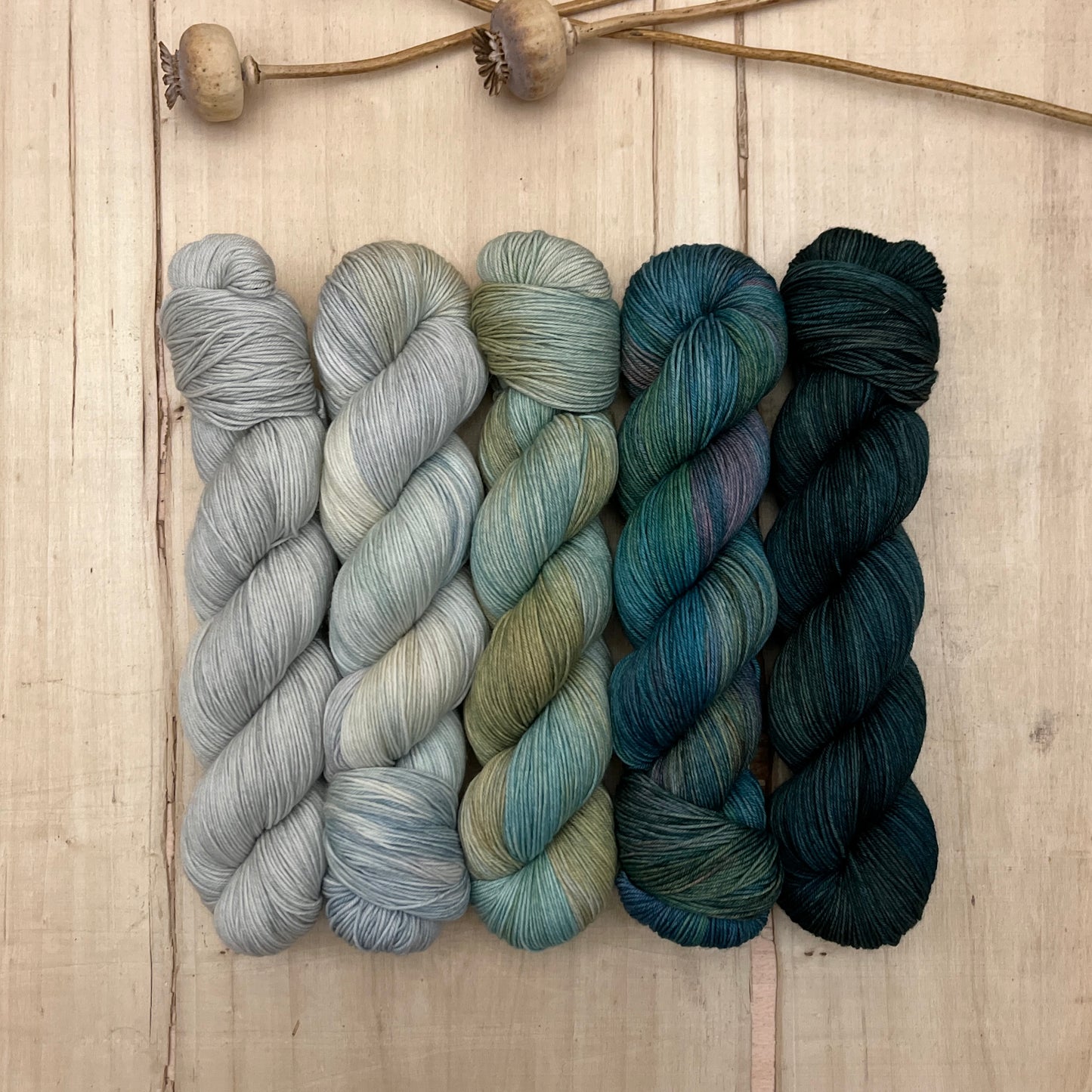 description
yarn specification
The fourth annual Westknits Hiberknitalong kicks off on 26th December and this year's pattern, the Glittering Snowscape shawl, is gorgeous! It calls for five skeins of fingering weight yarn, and we've been dreaming up perfect shade combinations ever since we set eyes on the shawl.
** The yarn pack does not include the patterns which can be purchased from Westknits via Ravelry or directly from westknits.
The yarn pack contains five 100g pightle | fingering/4ply skeins in the following shades: 
1 x a whisper woven through it
1 x the silvered shore
1 x the earth a brittle globe
1 x we walk the jewel-glimmered path
1 x some enchanter's wand

Although this yarn is spun from superwash fibre, we recommend hand washing in cool water to preserve the vibrancy of the dye.

We use professional acid dyes with good light and wash fastness and do our best to exhaust every dye bath and reuse water wherever possible to reduce any further environmental impact. Occasionally a small amount of 'loose' dye may remain in the yarn after rinsing (most likely with deeply saturated shades) and we always recommend hand washing in very cool water and pre-washing your yarn separately if you are intending to mix light and dark shades in a single garment/project.