Isang Knits - Krisanteema Shawl - hoo | sock - yarn pack #2
Small
1 in stock
Regular price

Sale price

$63.00

Unit price

per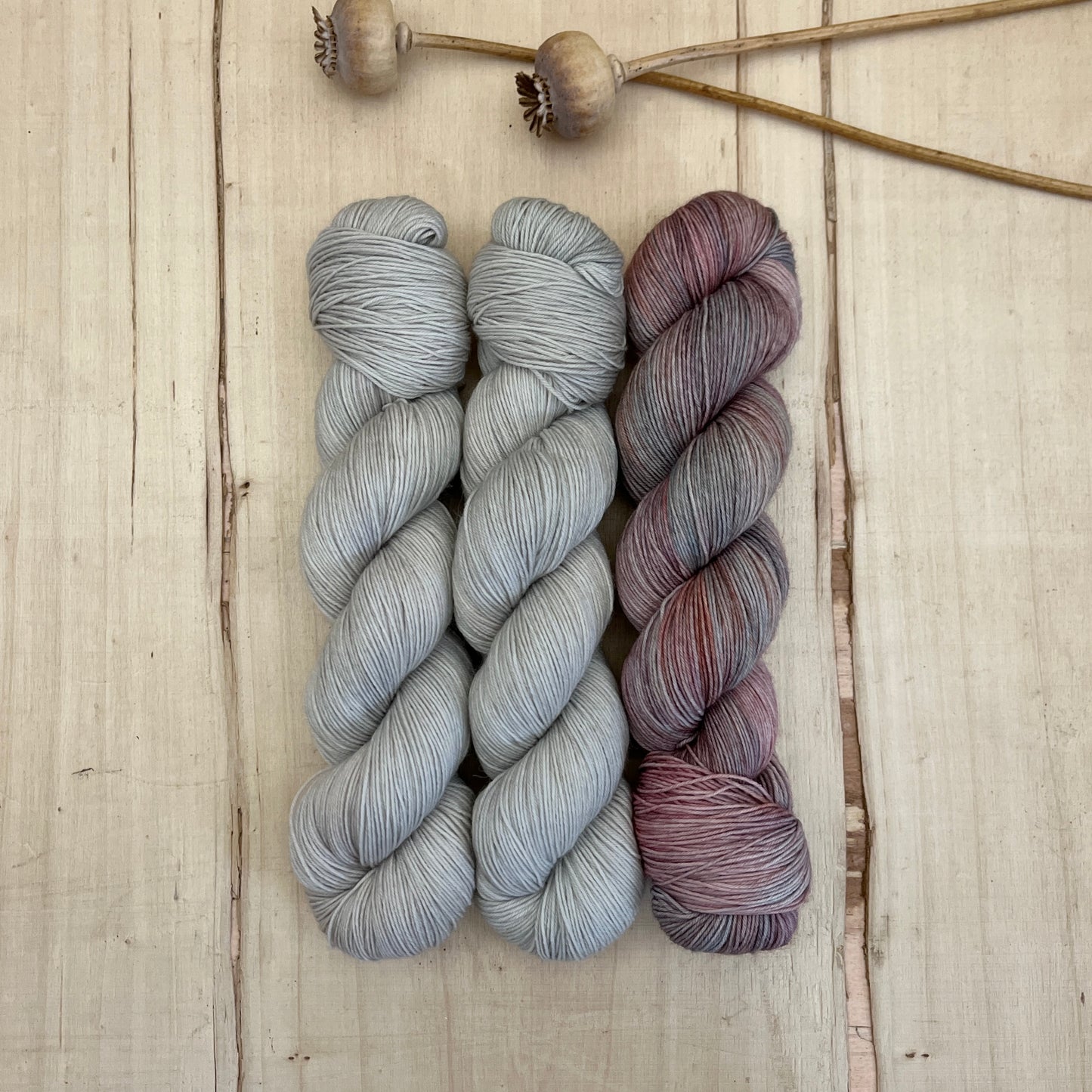 description
yarn specification
The beautiful Krisanteema shawl by Inese Sang caught our eye, with its simple but stunning combination of scalloped lace and linear ribbed texture, so we've rummaged in the stock crates and come up with a selection of shades that we think would do this gorgeous design justice...

** The yarn pack does not include the pattern, which can be purchased from Inese via Ravelry or Payhip
We've put together yarn packs using semi-solid shades for the main colour and a fluid/variegated shade for the contrast, to create a subtle, painterly effect.

Yarn pack includes a 10% discount on full retail price.


This pack uses our upcycled merino / nylon blend fingering weight hoo | sock yarn.
The Large shawl pack contains:
3 x main colour
2 x contrast colour
The Small shawl pack contains:
2 x main colour
1 x contrast colour
This yarn pack contains 5(3) skeins in the following shades:
MC: a whisper woven through it
CC: the birds are calling


We recommend handwashing in cool water to preserve the vibrancy of the dye. We use professional acid dyes with good light and wash fastness, and do our best to exhaust every dye bath and reuse water wherever possible to reduce any further environmental impact. Occasionally a small amount of 'loose' dye may remain in the yarn after rinsing (most likely with deeply saturated shades) and we always recommend handwashing in very cool water and pre-washing your yarn separately if you are intending to mix light and dark shades in a single garment/project.