five skein pightle | fingering/4ply yarn pack - the leaves are turning
0 in stock
Regular price

Sale price

$116.00

Unit price

per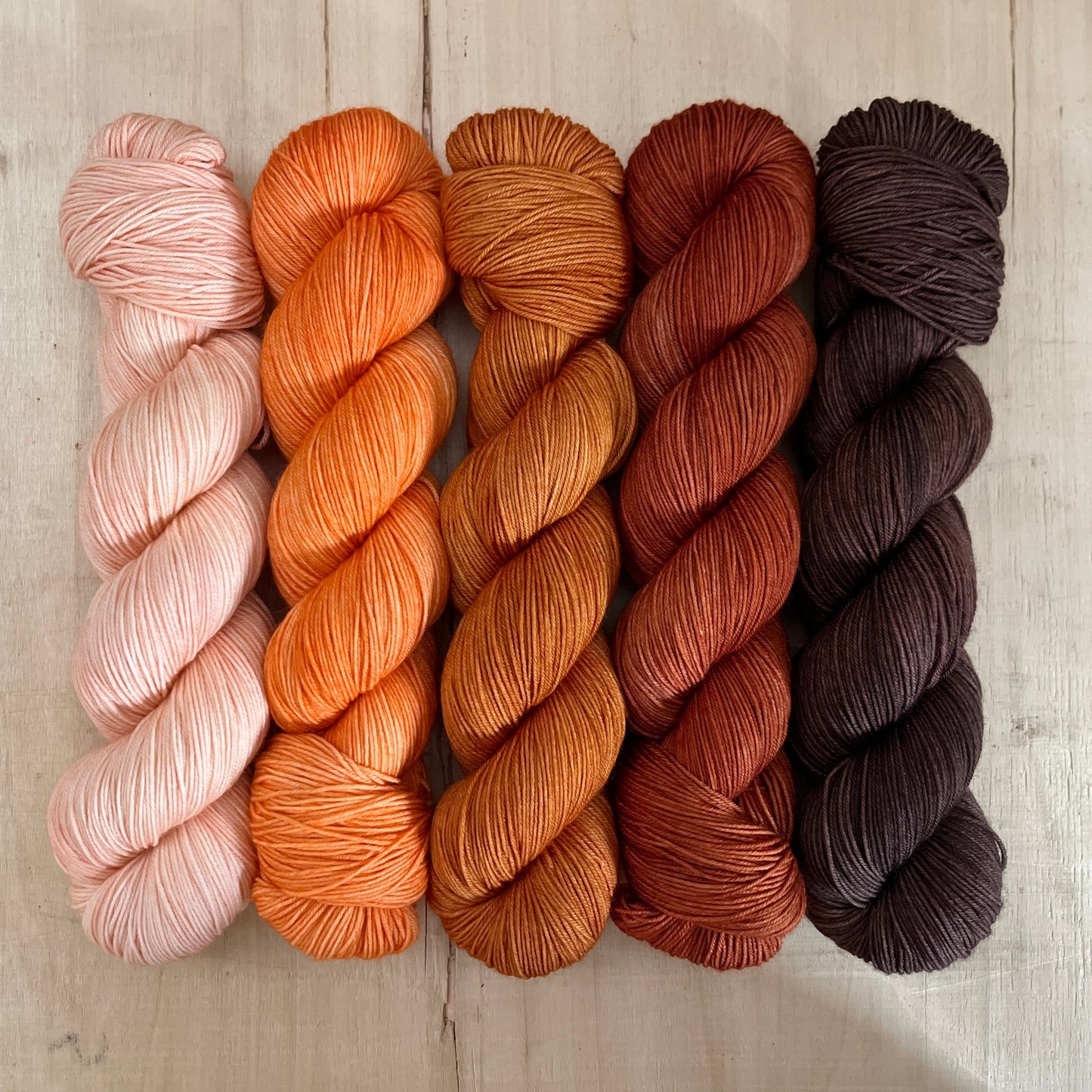 description
yarn specification
Welcoming a glorious new season with an unashamedly indulgent seasonal fade...
Five skeins of pightle | fingering/4ply that fade from apricot, to marigold, through deep ochre orange, to rust and bitter chocolate.

The yarn pack contains five 100g skeins in the following shades: 
1 x I close my eyes
1 x it was a flower once
1 x to fill a life with fire
1 x those that remain
1 x until the bitter end

Although this yarn is spun from superwash fibre, we recommend hand washing in cool water to preserve the vibrancy of the dye.

We use professional acid dyes with good light and wash fastness and do our best to exhaust every dye bath and reuse water wherever possible to reduce any further environmental impact. Occasionally a small amount of 'loose' dye may remain in the yarn after rinsing (most likely with deeply saturated shades) and we always recommend hand washing in very cool water and pre-washing your yarn separately if you are intending to mix light and dark shades in a single garment/project.